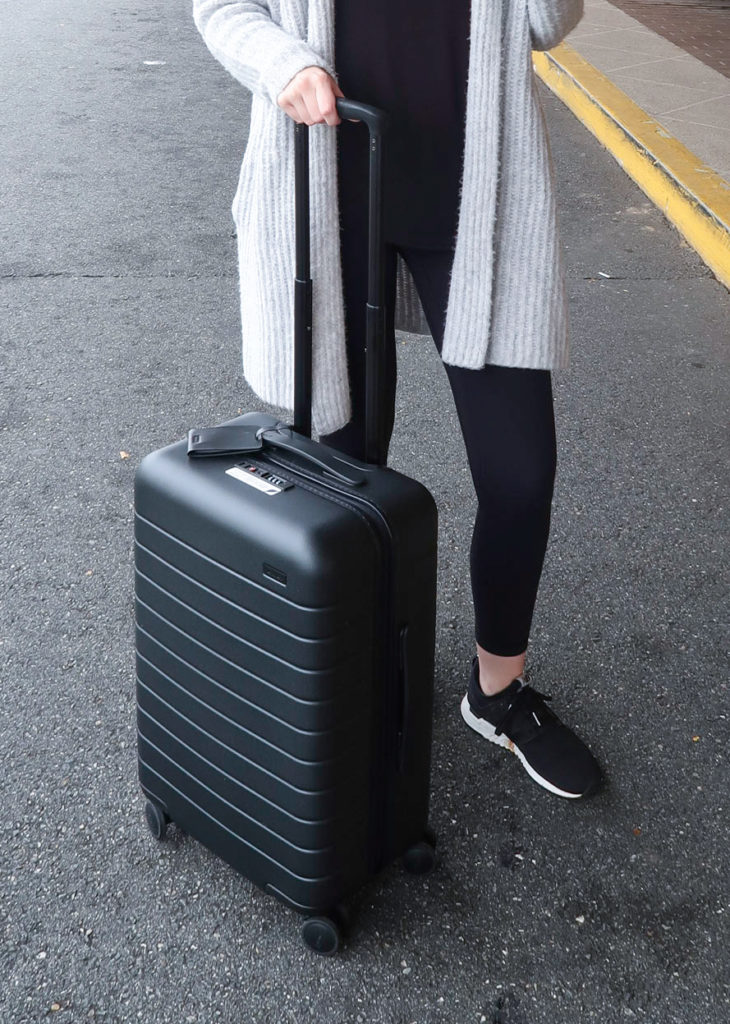 Just before leaving for London, I purchased a piece of carry-on luggage from the Away brand. This was an investment, made possible by my graduation $$. (Shoutout to all my lovely relatives and friends!).
The Away brand seemed to be popping up everywhere – in blog posts, travel articles, my Instagram feed! I don't generally purchase something simply because everyone else is, but the hype surrounding this brand prompted me to do further research.
To be honest, the luggage originally caught my eye because I loved the way it looked. I think the Away luggage is super stylish (as proved by all the aesthetically pleasing Instagram posts!). But I wanted to know if it was worth the price – if the quality was what everyone said it was.
I took the carry-on to London (on an international flight), and since then I've taken two weekend trips, so I think I'm in a good position to write a thoughtful review.