Happy New Year! This is my first post in 2019… I'm excited about the content I have planned for the new year, so keep an eye out. Today I'm sharing a desktop calendar and iPhone wallpaper I've designed for the month of January. The iPhone wallpaper is compatible with the following models: iPhone 7 Plus / iPhone 7, iPhone 6S Plus / iPhone 6 Plus, iPhone 6S / iPhone 6. *You may have to pinch the image to rescale on smaller devices (I have a 6S and it worked like a charm). 
Let me know what sort of content you'd like to see on the blog going forward! Leave a comment or reach out to me via social media to share your suggestions and ideas. Are you interested in more travel content, or lifestyle content? Would you like to read more product reviews? Also, I'm excited to share that I've launched an Instagram account for the blog (@MarionAveBlog), so be sure to check it out and follow along!
Click the link below the image to download the full-size design. Enjoy!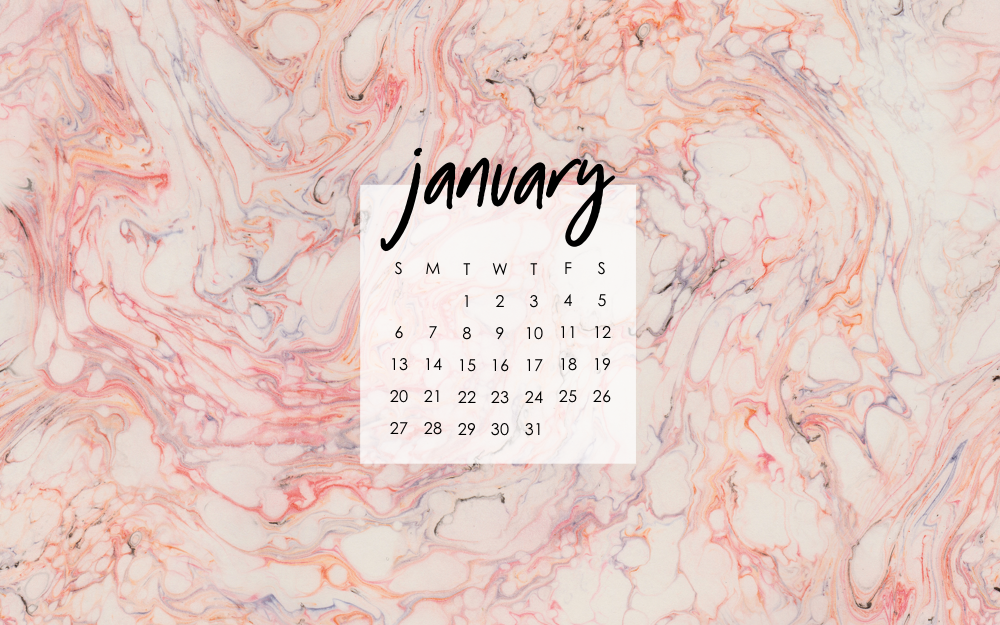 Click this link to download the full-size desktop calendar (2560 x 1600).