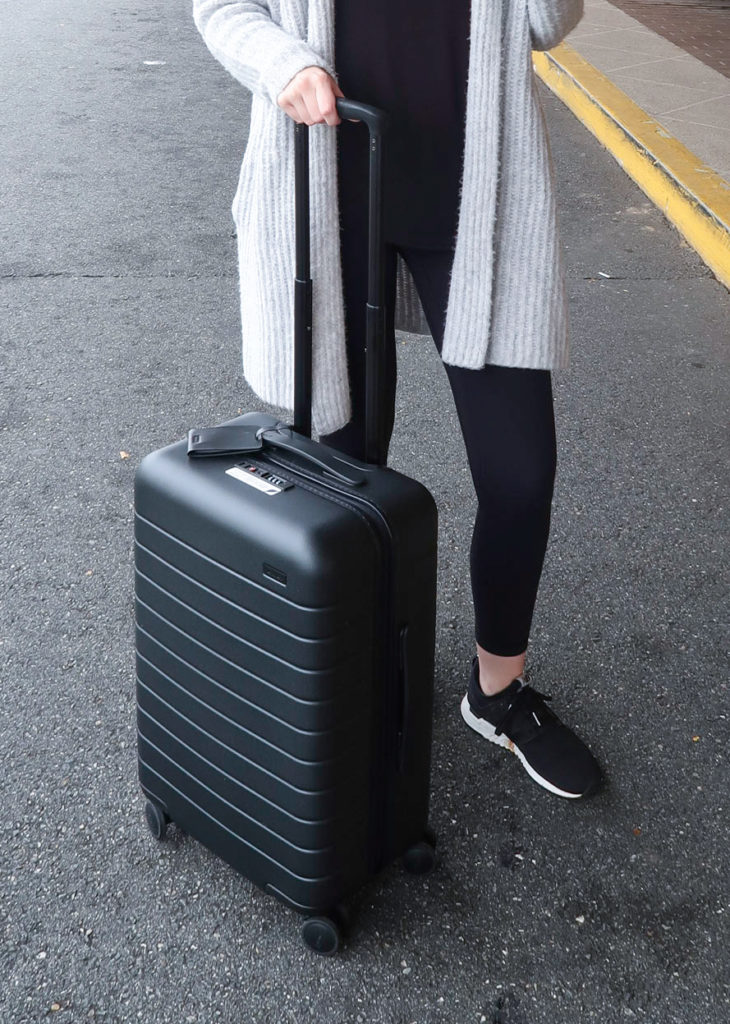 Just before leaving for London, I purchased a piece of carry-on luggage from the Away brand. This was an investment, made possible by my graduation $$. (Shoutout to all my lovely relatives and friends!).
The Away brand seemed to be popping up everywhere – in blog posts, travel articles, my Instagram feed! I don't generally purchase something simply because everyone else is, but the hype surrounding this brand prompted me to do further research.
To be honest, the luggage originally caught my eye because I loved the way it looked. I think the Away luggage is super stylish (as proved by all the aesthetically pleasing Instagram posts!). But I wanted to know if it was worth the price – if the quality was what everyone said it was.
I took the carry-on to London (on an international flight), and since then I've taken two weekend trips, so I think I'm in a good position to write a thoughtful review.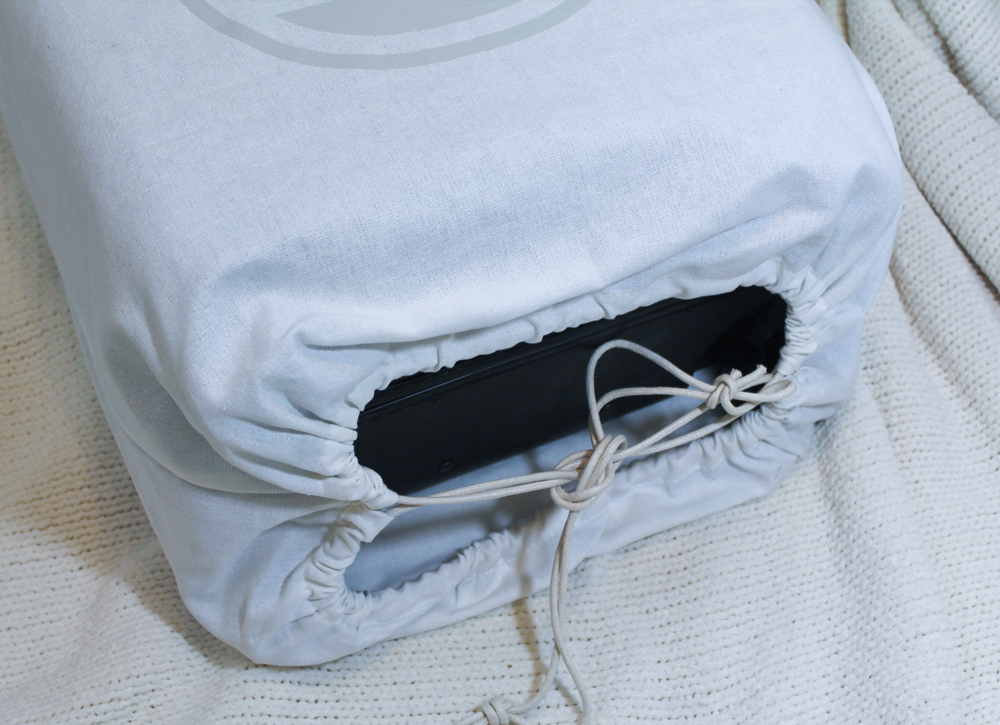 THE SUITCASE
The Away brand currently sells luggage in 4 standard sizes (the carry-on, the bigger carry-on, the medium, and the large), as well as a smaller "kids" version. These suitcases are recognizable for their square shape and polycarbonate shell, which are sold in a variety of muted matte colors. Recently, the brand introduced a line of aluminum luggage.
I bought the bigger carry-on, because I wanted something a bit larger than the traditional carry-on for weekend travel. According to the website, the bigger carry-on is "made to fit the sizers of major US airlines, ideal for those flying on big planes or with extra outfits." It has a capacity of 47.9L, while the traditional carry-on has a capacity of 39.8L. Other features include the ejectable battery, a TSA-approved combination lock, 360 degree wheels, an interior compression system, and a hidden laundry bag. All of these details are advertised on the website.
The luggage is available in 8 colors (black, blue, green, sand, brick, white, asphalt, blush). I chose black because I needed something classic. When I studied abroad 2 years ago, my parents bought me a set of luggage in a raspberry pink color (we thought it'd always be easy to spot my suitcases – we weren't wrong), and I was over it. Personally, I can't say I'm a fan of the other colors Away sells (they're very dark, muted colors), so I'm not sure what I would have purchased if not black. But my cousin Jess (she's a blogger in New York City!) has a carry-on in the blush color, and I do love the shade.
PRICE
The traditional carry-on is $225, while the bigger carry-on is $245 (but I found a coupon online and saved $20). Away's tagline is "first class luggage at a coach price," and I do believe that in terms of price, it is solidly middle-ground (not so expensive as to be elitist, but certainly not cheap).
Something I'd like to mention is that you could save $$ by purchasing a "set." Looking back, I'm disappointed I didn't purchase the "bigger carry-on" and the "large" as a set of two. One day, I'd like to have the matching suitcase, but if I'd gone ahead and bought them both, I could have saved $45. (The set of two is $495, while the cost of purchasing both bags separately would be $540.)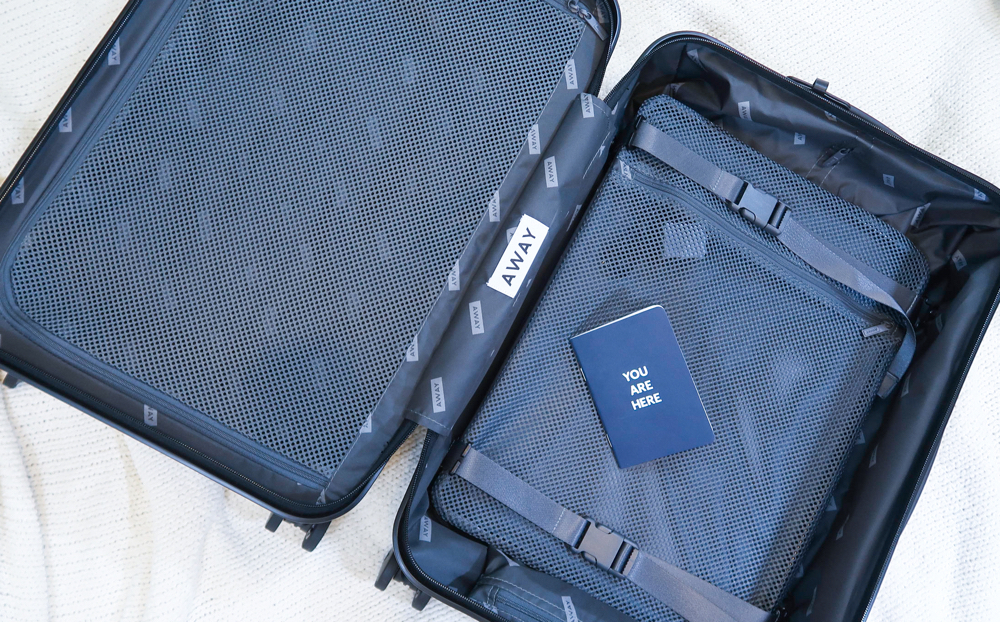 MY OPINION
I've already mentioned that I love the look / aesthetic of the suitcase. I love the square shape and the black matte finish. I was worried what would happen when I started dragging the suitcase all around the world, if the exterior would get scuffed or scratched. This is just another reason I chose black, so any scrapes might be less noticeable.
But I'm happy to report there are few scrapes and the exterior is quite resilient and sturdy (despite having dragged the suitcase onto planes / trains and over muddy and rocky paths, etc.).
I'm a huge fan of the two-sided interior. I believe it maximizes space and I'm able to pack much more. The compression pad is really handy, because when I tighten the straps it really does work. I pack all my shoes / toiletries into the other half of the suitcase, and zip it up with the mesh flap, which ensures nothing escapes.
As for some of the other features the Away brand boasts, I love the built-in phone charger and the laundry bag. I knew for certain I'd use the phone charger, because who isn't in need of a little extra juice during long layovers in the airport?? But I wasn't sure whether I'd ever utilize the laundry bag, and I'm happy to report that it did in fact come in handy. When I was returning from a weekend trip to Wales, my boots were wet (I'd washed my boots after a muddy hike). I didn't want to wear them and they wouldn't fit in my backpack, so I was forced to pack them up in my carry-on, and the laundry bag was a perfect solution.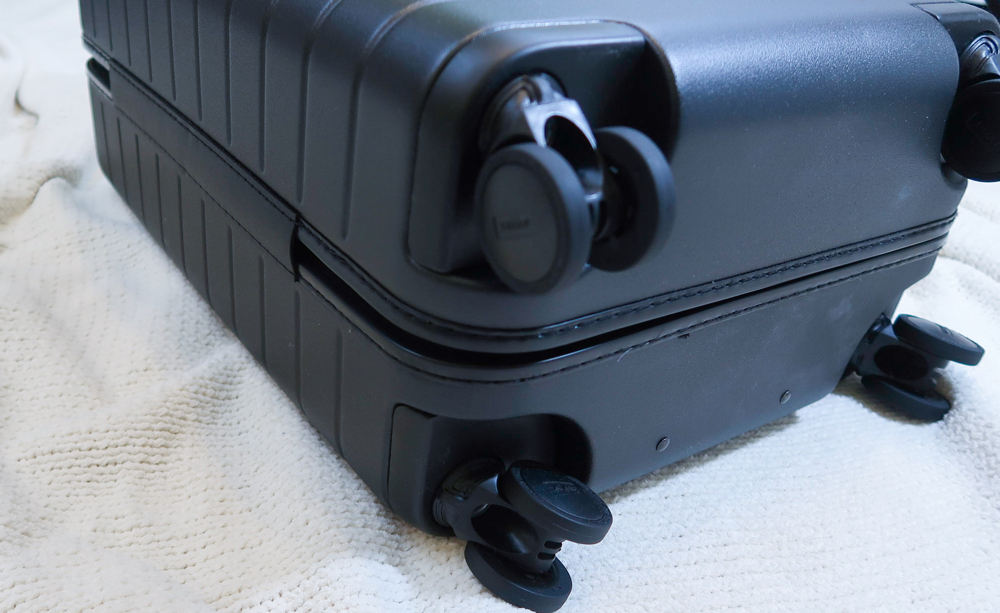 For both weekend trips, I was able to pack everything I needed (and more!). In fact, it was never an issue of space, but weight. I'm sure I COULD have fit more in the suitcase – but it simply became too heavy. And let me tell you, that's saying something! I was so impressed by how much I was able to pack with this suitcase. Probably at least twice as much as I've packed in previous carry-ons.
For our weekend trip to Edinburgh, I packed 4 outfits (two thick sweaters and a turtleneck, jeans, leggings, my leather jacket, a blanket scarf, and booties) – and this is excluding what I wore on the train. I also packed my makeup, toiletries, a steamer, my straightener, and snacks (a box of granola bars). I think this is pretty impressive.
All in all, I believe the Away carry-on is a fantastic piece of luggage. I realize this all sounds a little sales-y, but I'm being 100% honest. Should anything change my mind over the next few months as I continue to use the suitcase, I'll write a follow-up post. But so far so good.
Tell me, do you have a favorite brand of luggage? Will you continue to use the same trusty suitcase you've had for years, or are you in the market for a new piece of luggage?