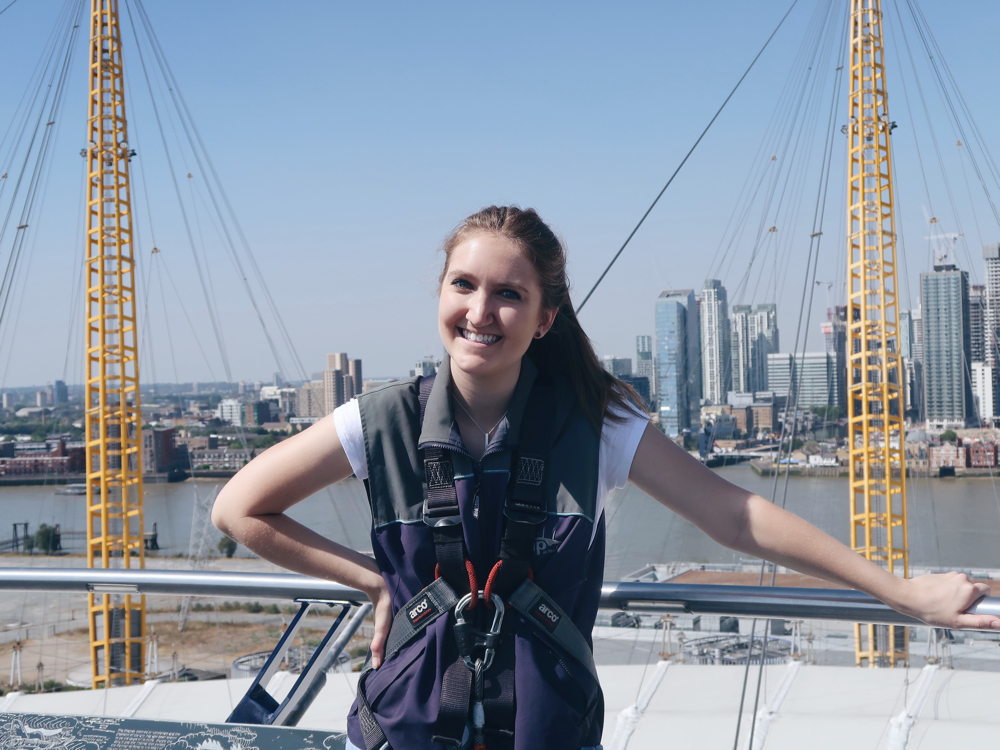 So this was an especially fun, out-of-the-box activity. The O2 Arena is a well-known indoor arena in London, hosting sporting events and concerts. I'd visited the arena multiple times before, once on my way out to Greenwich and twice for concerts (5 Seconds of Summer and Demi Lovato). What you might NOT know about the O2 is that you can pay to scale / climb to the top for a panoramic view of the river and the city.
"Up at The O2" is a bit touristy, for sure, but probably not something first-timers would consider or even know much about. This is why I've put it on my list for seasoned Londoners, because it's something to do with family or friends in an area of town you probably haven't yet explored.
Unlike other sightseeing / touristy activities, this is more physical. Keep this in mind for the rare dry and sunny day (or evening!). We went mid-morning on a day in early August, and it was quite sunny and hot. We were drenched in sweat by the end!