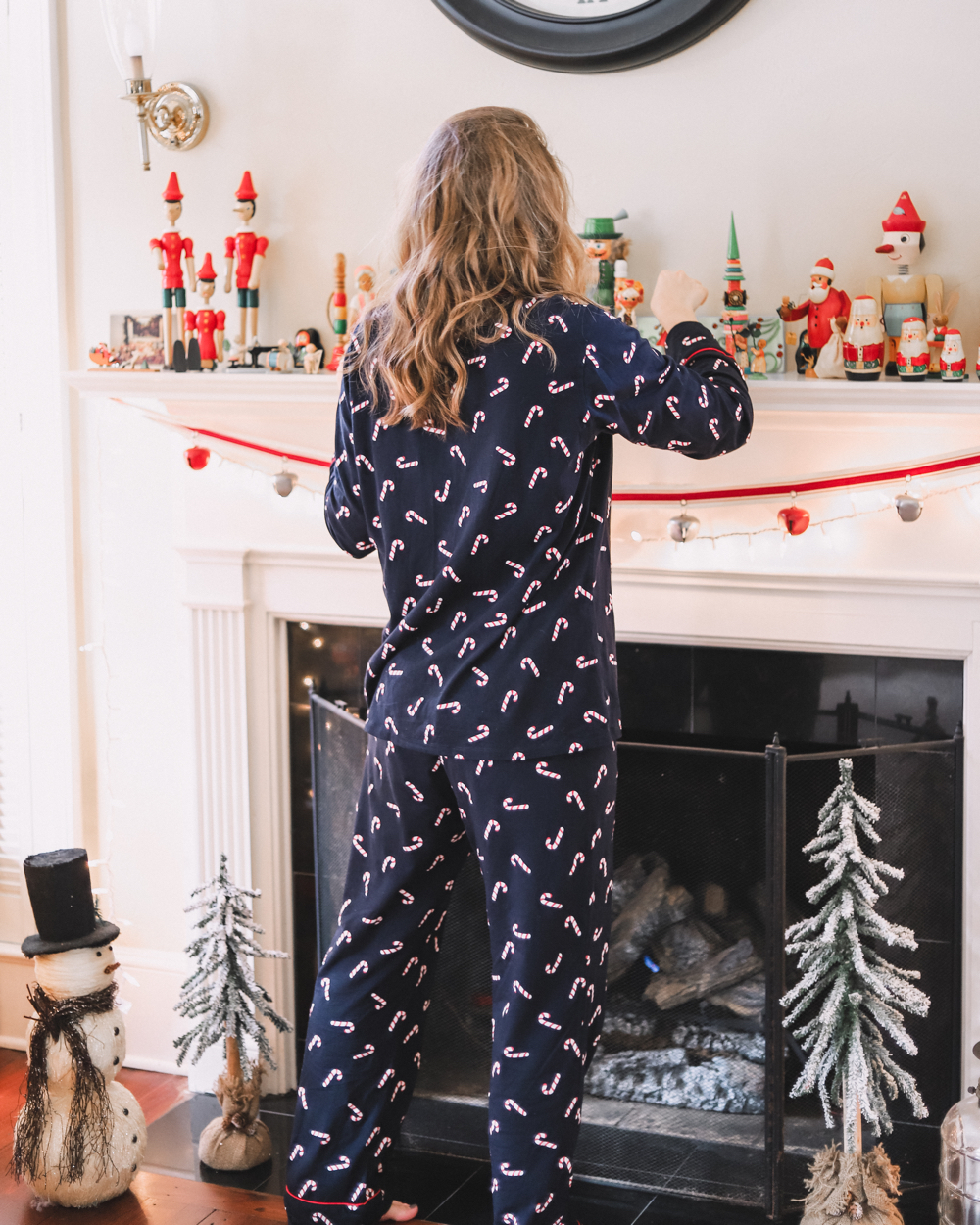 I absolutely love this time of year, and particularly taking part in festive activities with family and friends. To me, this means curling up on the couch in my Christmas pajamas with a mug of hot chocolate. With our Christmas tree all lit up, of course. Decorating the house together, baking Christmas cookies, watching Hallmark movies… you get the idea.
My sister and I used to help my grandmother decorate her house for Christmas. We loved NeeNee's collection because she'd spent years traveling and collecting handmade European decorations. Beautiful handmade wooden German and Russian ornaments and nutcrackers and dolls. My grandmother set aside collections for each of her children, so my dad has a similar (significantly smaller) collection of European ornaments. And when she passed away, my parents inherited several of the special pieces my grandmother displayed on her mantel.
Every year, I take special care with these pieces. I decorate our mantel like I would have decorated NeeNee's, a winter wonderland of wooden dolls, wooden angels, nutcrackers, German smokers, and nesting dolls. And then there are the hand-painted European ornaments for the tree.
Rothenburg ob der Tauber, Germany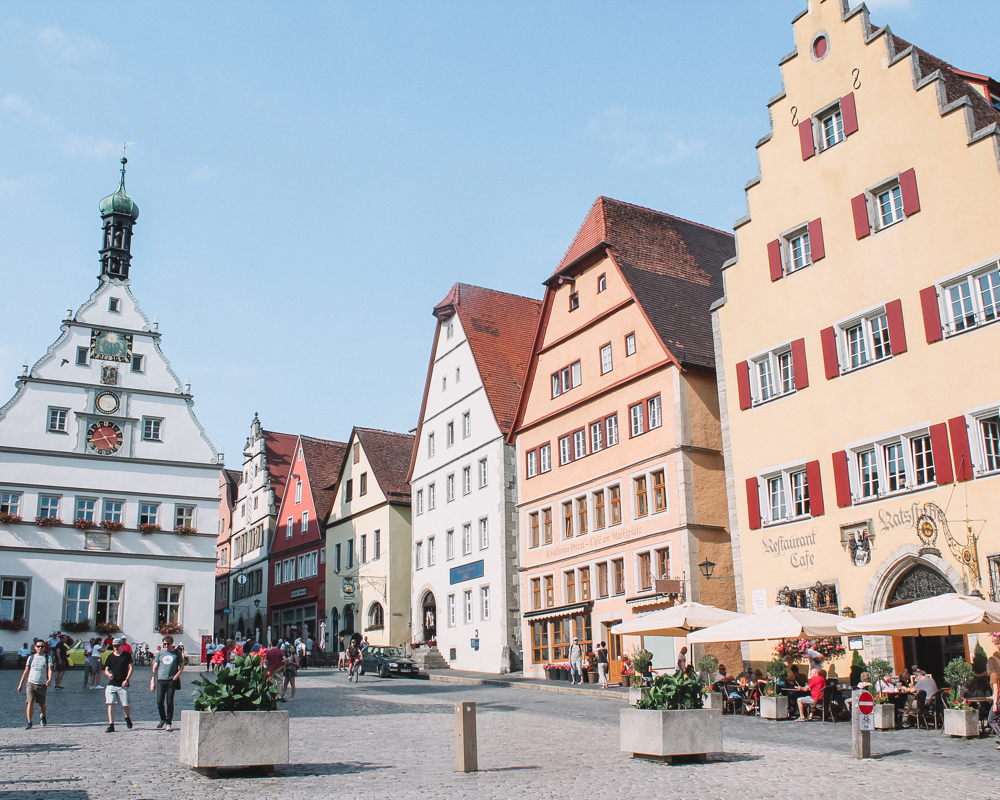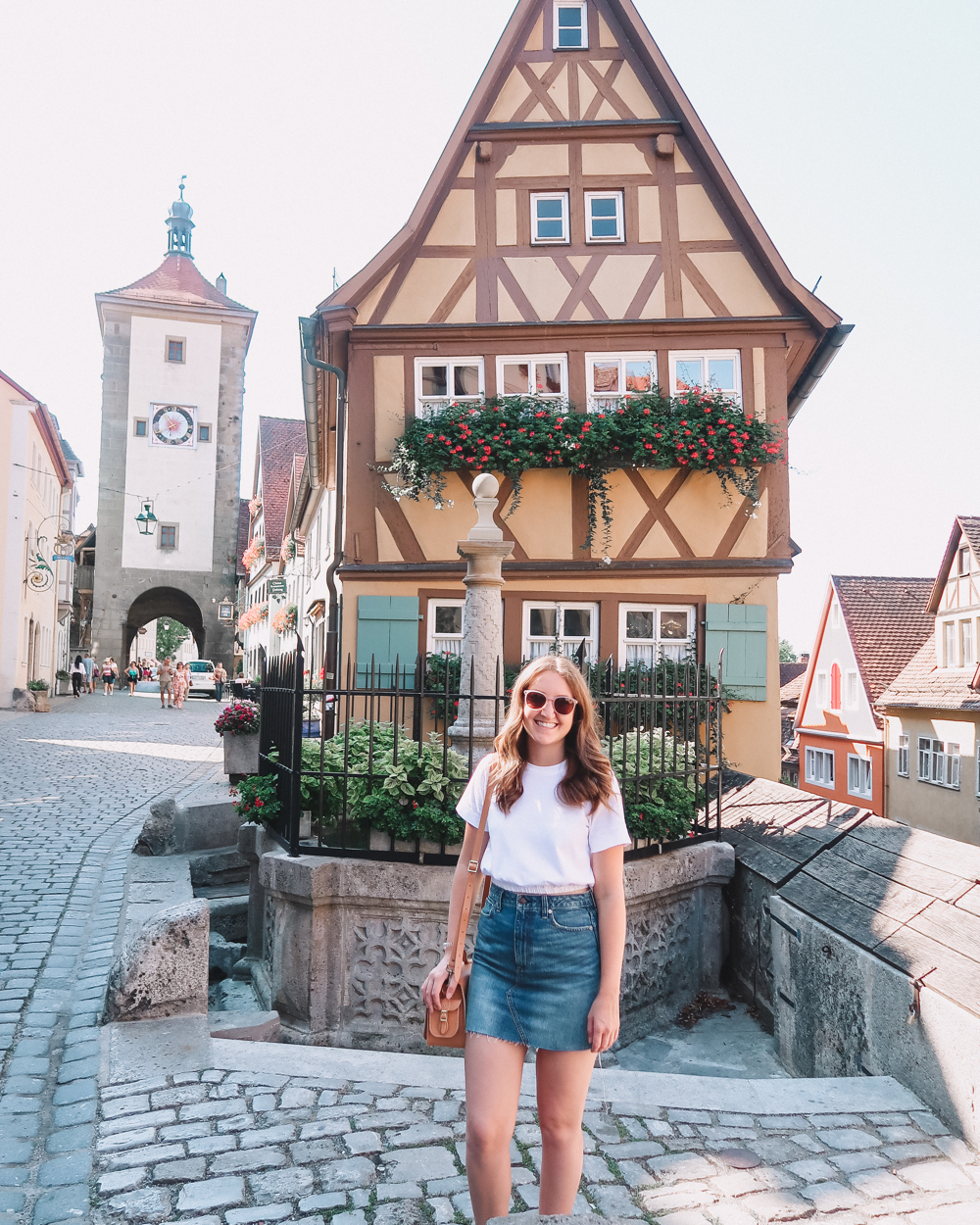 In August, my parents came to visit me in Europe. I've mentioned this previously on the blog, but we traveled to Germany, Austria, and Luxembourg. I've wanted to visit Germany for a long time, not only because it was special to my grandmother, but because my parents traveled to Germany during their honeymoon and it became one of their favorite countries.
We flew into Munich, took a train to Salzburg, and then traveled back into Germany to visit Neuschwanstein Castle and then another small town in Bavaria that is famously part of the "Romantic Road." Our favorite spot in Germany was Rothenburg. They call it a "fairytale dream town" because it truly feels as though you've stepped into a fairytale. Or maybe a Disney movie set?
Rothenburg is also famous for its "Christmas Markets," or Christmas shops. People travel from all over the world to shop here for handmade Christmas decorations and ornaments. The work of Käthe Wohlfahrt is especially well-known. My grandmother would have shopped here. It was surreal to step into these shops and see all the beautiful handmade work, the wooden pieces that are so familiar to me because I've seen them in my grandmother's collection for years!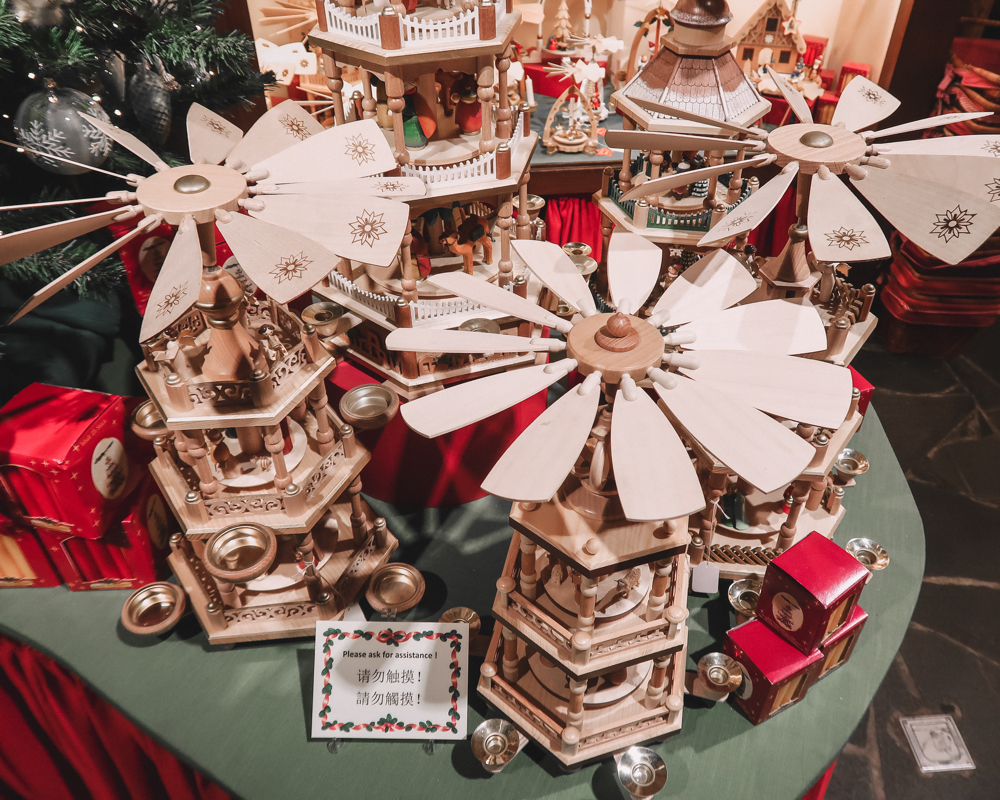 I think for the first time, I've realized just how special these pieces are; how far they've come. Having grown up with NeeNee's collection, I've almost taken them for granted. I'm reminded that I share my grandmother's strong passion for travel and for seeing the world.
My parents bought a wooden Santa "smoker," (it burns incense), and I bought an ornament (to remember our Rothenburg trip). It's a wooden Santa Clause with "Rothenburg" painted in fine lettering on his coat. We have a Harrison family tradition of giving one another ornaments that are representative of our year.
It will be so much fun to break out the Christmas decorations next year and hang our 2018 German ornaments on the tree.
What I'm Wearing
My aunt started a tradition of wearing matching Christmas PJs each year… All us girls (my mom, my aunts, my sister and cousins) wear our matching PJs during the holiday season and we look forward to it each year!
This candy cane PJ set came from J Crew, and I believe it's sold out… But these are NOT my only pair of Christmas jammies, so I've linked several other sets that I think you'll love. My other favorite PJs this season are flannel PJ pants from American Eagle / Aerie, patterned with pine trees and European symbols like Big Ben and red telephone booths. And, uh, I think we all know why I'd be into those. I've even sent a pair to my close friend / London coworker because we are London soul sisters <3
J Crew Vintage pajama set in Stewart black tartan / J Crew Black Watch flannel pajama set / J Crew Flannel pajama set in white-out plaid / J Crew dreamy pajama jogger pant in red & white stripe / J Crew cotton pajama pant in gray gingham
Aerie Flannel Pajama Pant in soft muslin / Aerie Flannel Pajama Jogger in navy
*Bonus, all the J Crew jammies are 40% off with the code MOREISMORE. And the Aerie jammies are 50% off (only $20!).
What are your favorite Christmas PJs? Share your Christmas traditions in the comments, I'd love to know what makes the holiday season special for you!