Just as I blogged about our unexpected week of snow here in London, I must also blog about our unexpected (but welcome!) week of warm temps! It is a beautiful thing to walk out the door and see the sun shining. It's only when the sun comes out – on a cloudless blue sky day – that you realize how much it's been missed. Also, how nice it feels to be totally warm and dry.
This week, we've had temps in the 70s and even 80s. It's as if we've completely skipped spring and into summer. You walk down the block, and everyone has ditched their raincoats and umbrellas for tanks and t-shirts.
It's fantastic for our students, who are typically battling the chill and the rain in order to explore the city. They're entering their last week of the semester, so I'm happy they're experiencing this warm weather and have time to knock things off their bucket lists. After all, many of London's best attractions are outdoors! Big Ben, Houses of Parliament, Piccadilly Circus, Trafalgar Square, Buckingham Palace, Kensington Palace, the parks, the markets, etc…
Of course, I'm working on weekdays, so I'm inside the office until 5:30pm. I have time to enjoy the sun and warm weather on the weekends. Yesterday, however, I decided to enjoy the weather by taking my lunch break outside. A picnic in the park. I bought a toasted ham and cheese panini from the cafe next door, a Snapple, chips, and fruit. And then I walked to Russell Square around the corner and ate my lunch.
The square was packed with other Londoners picnicking, reading, napping, tanning, etc. In that moment, we were all taking advantage of the beautiful weather, and it was a very communal experience. I love that so many of us were appreciative of the opportunity to sit outdoors and enjoy nature. And I love that there are green spaces smack dab in the middle of the city which allow us to do just that.
Ultimately, it was incredibly peaceful and refreshing. I was able to quiet my mind. Originally, I thought I'd read or maybe listen to music, but I didn't do either of those things. I ate my panini and I people-watched and my hour flew by just as quickly.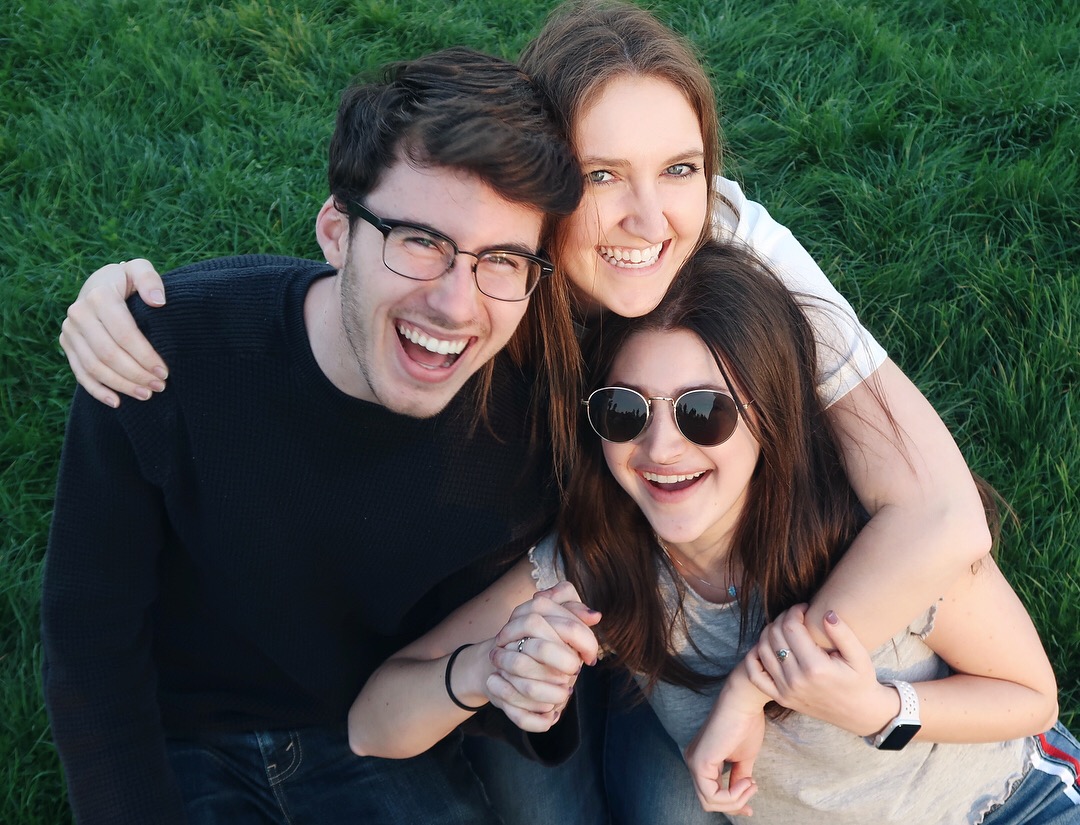 And after work, we took the tube to Primrose Hill for the view. We simply wanted to be outside.
There are plenty of parks across London if you're looking to get outside in these next few days / weeks. There's Hyde Park, Regents Park, St. James Park, Green Park, Hampstead Heath, Primrose Hill (and so many more!).
My suggestion is this: Grab food from one of London's fantastic food markets, and picnic in the park. Borough Market is my favorite, but I'm also a fan of Camden Market and Portobello Road Market. But if you're looking for fresh food, Borough Market is likely your best bet. Be sure to take a blanket and a book and soak up some sun.
We took some fantastic photos at Primrose Hill, which I've shared in this post. Tell me, what would you do to enjoy the sunshine on a warm day in London?