Hard to believe we're already entering into the second month of the new year! Happy February, friends! Anyone else as excited for Valentine's Day as me? Be sure to check out my recent post about my February tradition called "Red, White, and Pink Week," because I'd love for you to participate.
Today I'm sharing a desktop calendar and iPhone wallpaper I've designed for the month of February. The iPhone wallpaper is compatible with the following models: iPhone 7 Plus / iPhone 7, iPhone 6S Plus / iPhone 6 Plus, iPhone 6S / iPhone 6. *You may have to pinch the image to rescale on smaller devices (I have a 6S and it worked like a charm).
Click the link below the image to download the full-size design. Enjoy!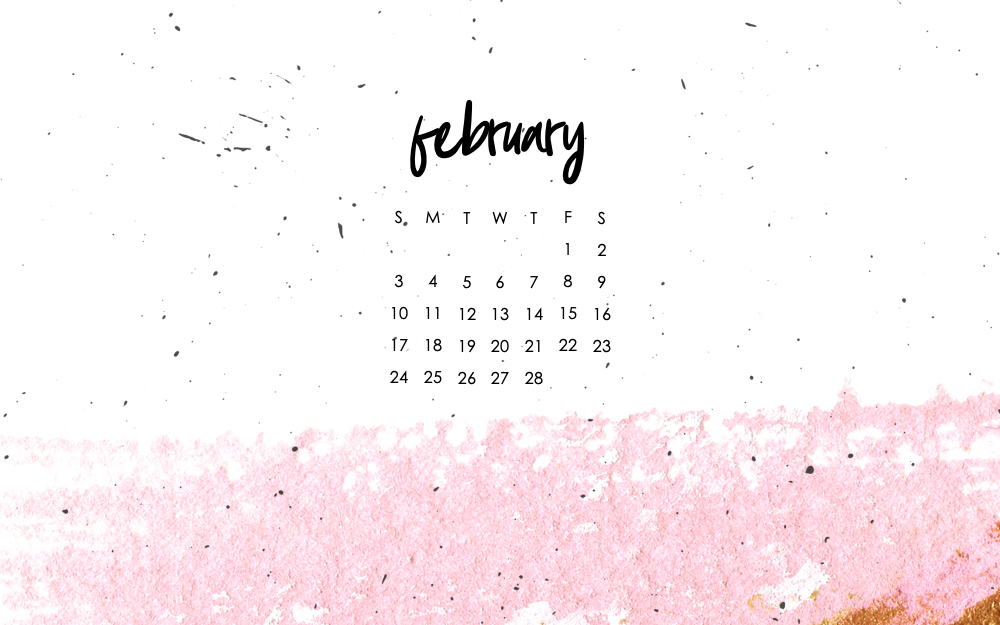 Click this link to download the full-size desktop calendar (2560 x 1600).