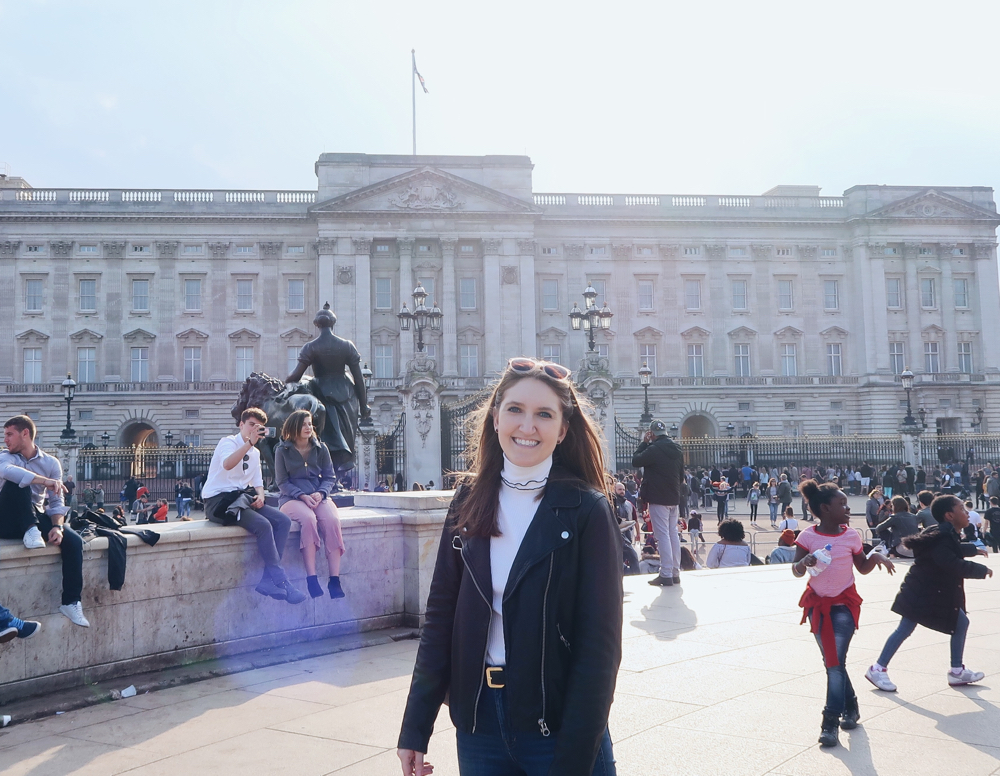 I've just returned home after spending 6 months in the UK, working for my university's study abroad program. I wrote about becoming a Program Assistant back in February, and gave a brief description of what I'd be doing in London and why I'd applied for the position.
Anyhow, I can't believe my time is already up – in some ways it feels like it's been forever, and in other ways I feel as though time has flown.
But 6 months truly is quite a bit of time. It's strange to think that I've spent half a year in London. In that time, my job kept me pretty busy, and gave me so many unique experiences and opportunities. I thought, rather than attempting to write about it ALL, I'd pick my "top 3" experiences to share with you all today. (This is excluding the three weeks of personal travel at the end of my trip – I traveled to Germany and Austria with my parents and met my friend / coworker Kyla in Ireland. These adventures are a whole other story!) I'm limiting this post to my time as a Program Assistant in London.
Also, know that for the purpose of this post, I am writing about concrete experiences. If I were truly writing about my "top 3" takeaways from my time as a PA, it'd be centered around the relationships I developed with my coworkers and students.
1. The World Cup
We were lucky enough to be in London during the World Cup, and it was especially exciting because England made it further in the games than they have in years (28 years, to be exact!). As "locals" ourselves, it was so much fun to support the team and to experience the energy and excitement of all the England fans. We watched several of the soccer (excuse me, "football") games with our students at local pubs.
We bought England t-shirts and rioted in the streets when England won! We sang "football's coming home!" It was exciting because it was something for everyone to get behind and to be a part of. Even for those who aren't particularly interested in sports. A soccer game, by the way, is only about an hour to an hour and a half long. Which, if you ask me, is a very reasonable time commitment. (I'm thinking about American football here, people, because 4 hours is sometimes just too much.)
Like the Olympics, the World Cup only comes around every 4 years. So it was pretty special to be in London while it was happening, because it was a unique thing – not something tourists could do if they traveled to London today or next week or even next year! And who's to say that England will make it to the semifinals again in the next World Cup four years from now?!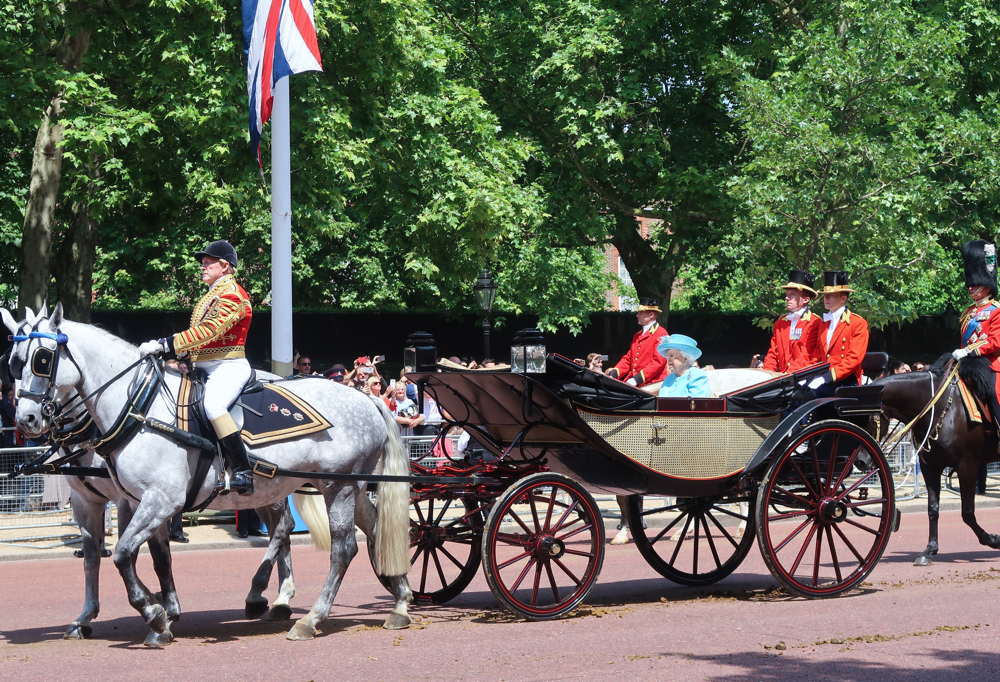 2. Trooping the Colour
Another historic and exciting event to have participated in. This parade takes place once a year to celebrate the Queen's birthday. I wrote a blog post about the experience a few months ago, in which I go into much more detail about the historical significance of the event and how it all goes down.
This was particularly exciting for me because I saw the entire royal family. We joined thousands of spectators to watch their carriages process down The Mall. I saw Kate and Camilla, Harry and Meghan, Beatrice and Eugenie, Charles and William… and, of course, Queen Elizabeth herself. This was Meghan Markle's first public event as Harry's wife, so that was a big deal. (She and Kate are just as stunning in person, in case you were wondering.)
*I'm going to cheat and slip in a few of the other historical moments I witnessed while living in London: Prince Harry and Meghan Markle's royal wedding, as well as the birth of the new royal baby Prince Louis. Both of these events made my time in London unique! It felt incredibly special to be in England during such a history-making season.
3. Preseli Venture in Wales
I took a weekend trip to Wales with a small group of our students. Though the trip isn't part of our study abroad program (it wasn't a cultural activity for all students), students can pay / sign up for the trip if they're interested. One of us Program Assistants plans the trip (communicating with Preseli, booking train tickets, etc.) and accompanies the students.
Preseli Venture is an "adventure centre" in Pembrokeshire, Wales, and they organize awesome outdoor activities like coasteering, hiking, and surfing. You stay at their lodge for the weekend.
Let me just say… the experience was unlike anything I've ever done in my life. It was exciting, fun, and challenging. Originally, I was terrified – not only to lead this group of students completely on my own, but also to participate in the activities (cliff jumping? are we serious?!). "Coasteering" sounded awfully dangerous to me, but in the end, it was my favorite activity. I wore a wetsuit and we swam into sea caves, scaled rocks, and jumped off cliffs into the water. It was such a blast. Definitely one of the most unique and memorable weekends of my entire 6 months abroad.