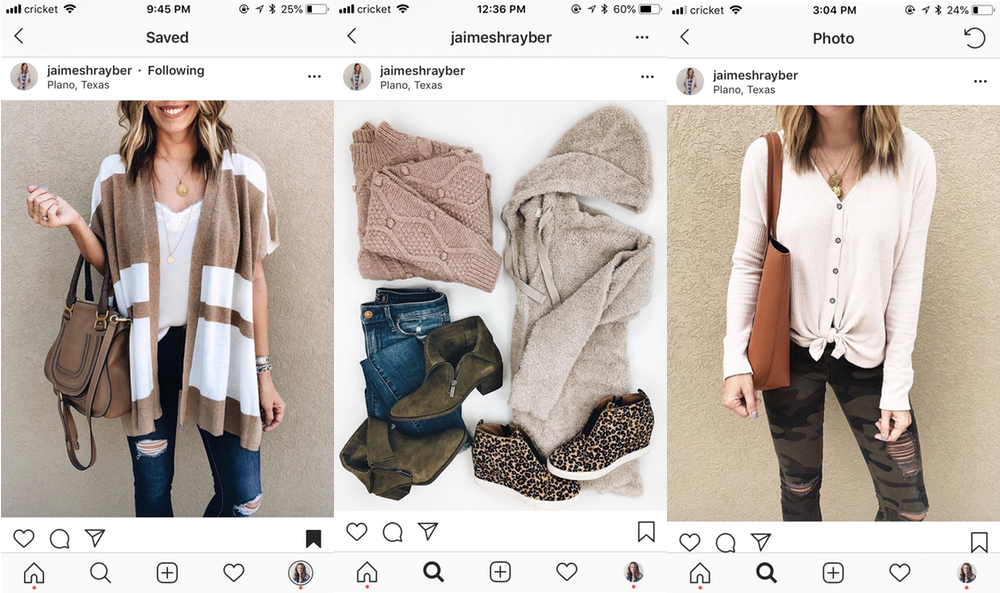 Fall is my favorite season of the year, because I love wearing jeans and sweaters and cute booties! You would think I'd have had my fill of "cooler" temps during my 6 months in London, but the heat wave brought record-high temperatures and I've lived in shorts and t-shirts all summer. Now that I'm home in Florida, I hope it will begin to feel like fall in the coming weeks. (I mean, it IS almost October.)
So on the blog today, I'm sharing 5 Instagram accounts to give you some fall fashion inspo. I follow so many fantastic Instagram accounts, but I've narrowed it down to these 5 by scrolling through my Instagram "collection," or "saved" posts. I use the bookmarking feature in Instagram to save posts I'd like to go back to later, especially outfit inspo. When I get around to it, I screenshot these "saved" posts so I can look up the pieces I love in the LikeToKnowIt app.
It was actually really enlightening to scroll through my bookmarked posts and see which accounts they'd come from. For example, I hadn't realized so many of my "saved" posts came from @jaimeshrayber! Now I'm excited to share her account because I absolutely love her style and her feed.