This past weekend, I saw Hamilton on the West End (London's Broadway). I've seen Hamilton on Broadway in New York, as well, so an opportunity to see the show a second time was really special.
I am a huge, huge fan of Hamilton. I'm obsessed. I know all the lyrics of every song. I'm also a loyal admirer of Lin Manuel-Miranda, who I believe is just genius.
So how have I seen this extraordinary show twice, when it's a well-known fact that it's nearly impossible to score tickets just once?!
When I was in New York over the summer, I swore I wouldn't leave the city without having seen the show. I entered the Hamilton lottery almost every day, hoping to score cheap tickets (but great seats!). As my time in NY came to a close, my family surprised me with tickets to see the show. It was an expensive gift, but they knew how much I loved theatre and particularly how long I've dreamed of seeing Hamilton (2 years).
After having researched the show and listened to the soundtrack for so long, it was incredible to see it in person. And it was fantastic to know the story and to know all the songs, because I was able to keep up. The show is extremely fast-paced – one song rolls into the next – and you've got to be listening closely to the lyrics to pick up on all the details and nuances that are critical to the plot.
While I was surprised by how much of the show was similar to what I'm imagined in my head, there were so many small things that were infinitely better visualized onstage. After all, it is a performance, and it's more than the music.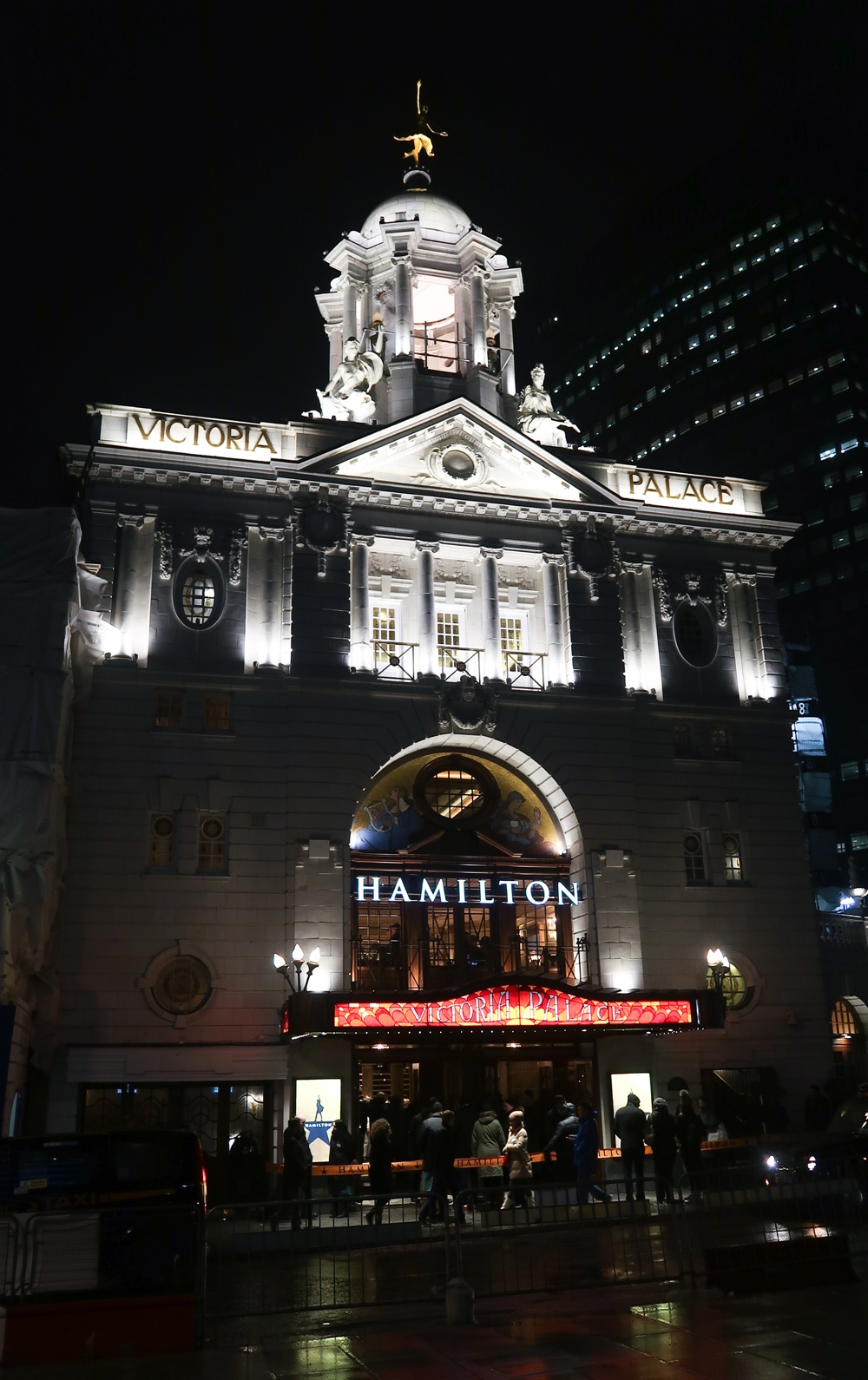 HOW TO GET TICKETS TO SEE HAMILTON
There are multiple ways to get your hands on Hamilton tickets. You could pay full-price for seats. Not every performance is sold out, so if you happen to be in town and wish to see the show, you can go online to check for availability. Of course, it's always wise to book in advance, as Hamilton books up rather quickly. (Blocks of tickets for 2019 are already on sale!) The better the seat, the more expensive the ticket. For example, seats in the orchestra go for $1,000+, while seats in the rear mezzanine are (slightly) less expensive at $700+. (These numbers reflect prices for Broadway performances in New York.)
When it comes to a show like Hamilton, you're lucky just to be "in the room where it happens."
Of course, you could enter the Hamilton digital lottery – online or via the app. The lottery opens two days prior to the desired performance, and if you win, tickets are only $10. (Limit 2 tickets per person.) Winning lottery seats are located in the front row orchestra (OMG!).
There's also an option for standing room (at least, this existed when I lived in New York this past summer, 2017). People would queue for the evening performance all day and hope for availability (cancellations, etc.). Unfortunately, it's not guaranteed.
In London, tickets are going for 200+ pounds, which is roughly $275 American dollars (which, considering prices in NYC, is not bad.)
I have friends who recently saw Hamilton in London and managed to score tickets for less than 75 pounds, and they booked only a few days in advance.
When I arrived, I thought I'd try a similar approach. The first time I searched online via Ticketmaster, I didn't have much luck. The second time I checked for tickets – on a random Friday afternoon – I happened to find two tickets for the next-day Saturday performance (in the Royal Circle!) for only 57 pounds. I knew this was about the cheapest it'd get (excepting lottery tickets), so we snatched them up.
Our aisle seats in Row H of the Royal Circle were fantastic. Looking at the stage diagram, I wondered if maybe these tickets were less expensive due to "restricted view." When you're on the aisle, it's sometimes difficult to see what's happening on the side of the stage. Luckily, I didn't feel as though it affected me much at all.
IS IT WORTH THE HYPE?
So, is Hamilton worth the hype?
Yes. YES. 100%. This show is one-of-a-kind – 6 years in the making. Lin Manuel-Miranda was on vacation when he picked up a copy of Rob Chernow's biography of Alexander Hamilton. Miranda was hooked. He realized Hamilton was the embodiment of the American dream – Hamilton was an immigrant who came from nothing and rose to the top. Hamilton became Washington's "right hand man" and a founding father of our government. He established our national bank.
Miranda recognized the universal character arc in Hamilton's story and knew it would be relatable to a wider audience. He looked past the "stuffy" history lesson to the compelling human story beneath.
I think one of the reasons this show works is because it's a true story. Miranda's musical isn't merely a fictional account – it's history. It's American history. The show features real men who accomplished real things, who created and shaped our country and our government and our entire political system. And while it's tempting to read our history books and believe that these men took a linear, simple path, it simply wasn't the case – these men faced all the same challenges we face today. They struggled with the same vices and temptations. Hamilton was an immigrant and a bastard orphan. He traveled to the American colonies for an education, he fought in the war, he fell in love, he had an affair, he was accused of financial impropriety…
In that sense, Hamilton's story (his ambition, his sacrifices, his success) is incredibly relevant.
Every aspect of the show (the casting, the music genres / song lyrics, etc.) is a purposeful, conscientious choice made by Lin Manuel-Miranda. Miranda heard Hamilton's story in his head in the form of hip hop lyrics. This is only appropriate, due to Hamilton's way with words and his fiendish writing. His entire life, Alexander Hamilton relied on his affinity with words. In the song "A Winter's Ball," Burr sings, "…Hamilton's skill with a quill is undeniable." And later, in Act II, Jefferson remarks, "…as long as [Hamilton] can hold a pen, he's a threat."
Hamilton was so prolific. After he passed away, his wife Elizabeth dedicated her life to sorting through his writings and making sense of all he'd left behind. Therefore, hip hop and rap music only makes sense, as it's a genre of music that's appropriately fast-paced and packed with content.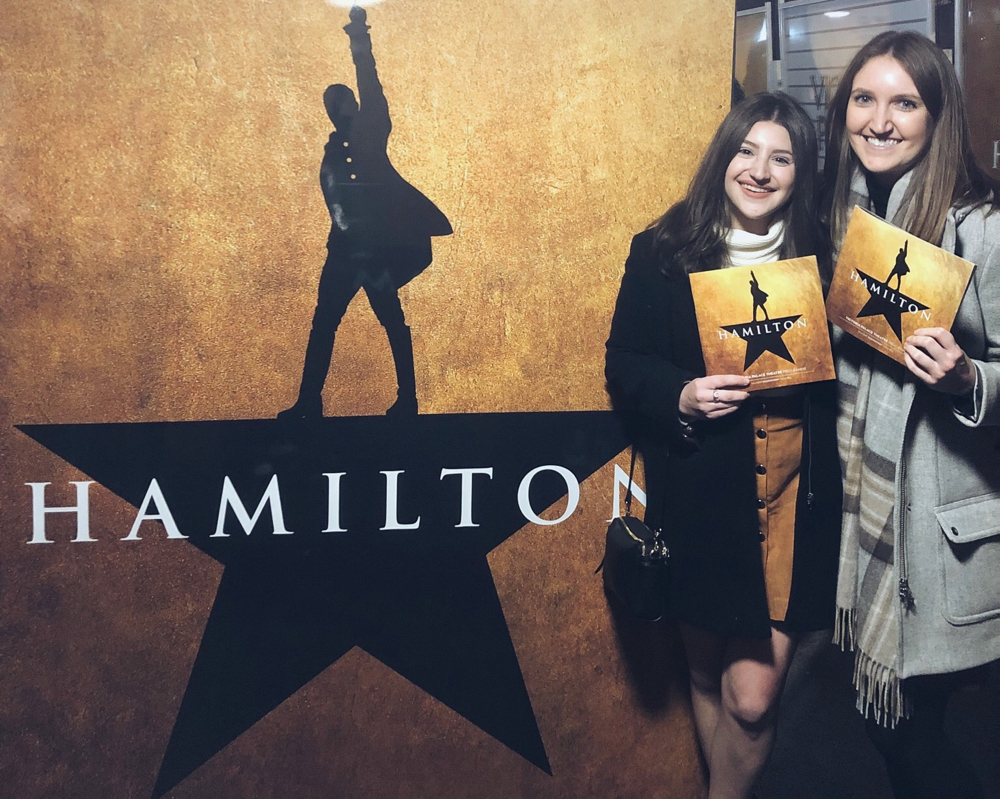 WHY I LOVE HAMILTON
Here's what I love best about the show: Miranda doesn't shy away from the facts; he tells the whole story. Though in one sense we identify Alexander Hamilton as the "protagonist," Miranda doesn't paint Hamilton as "hero" and Burr as "villain." Rather, he highlights the similarities between these two important historical figures and their strengths and weaknesses alike. Both Hamilton and Burr share similar backgrounds/histories (orphaned, lower class, intelligent, hard-working) and have a strong desire to succeed. They are perfect foils for one another.
During his solo "Wait For It," Burr recognizes that Hamilton's energy / recklessness / boldness stems from having everything to gain and nothing to lose. Burr, however, feels the pressure of upholding his parents' legacy. He feels he has everything to lose and is terrified of picking the "losing" side. Hamilton, on the other hand, is all about taking a stand.
Burr's inability to be as forward as Hamilton results in the stagnation of his career. In contrast, Hamilton is so ambitious he sacrifices love and family for a successful career. And, eventually, sacrifices even his career and his reputation in an attempt to prove his financial/political integrity (by exposing his own romantic affair).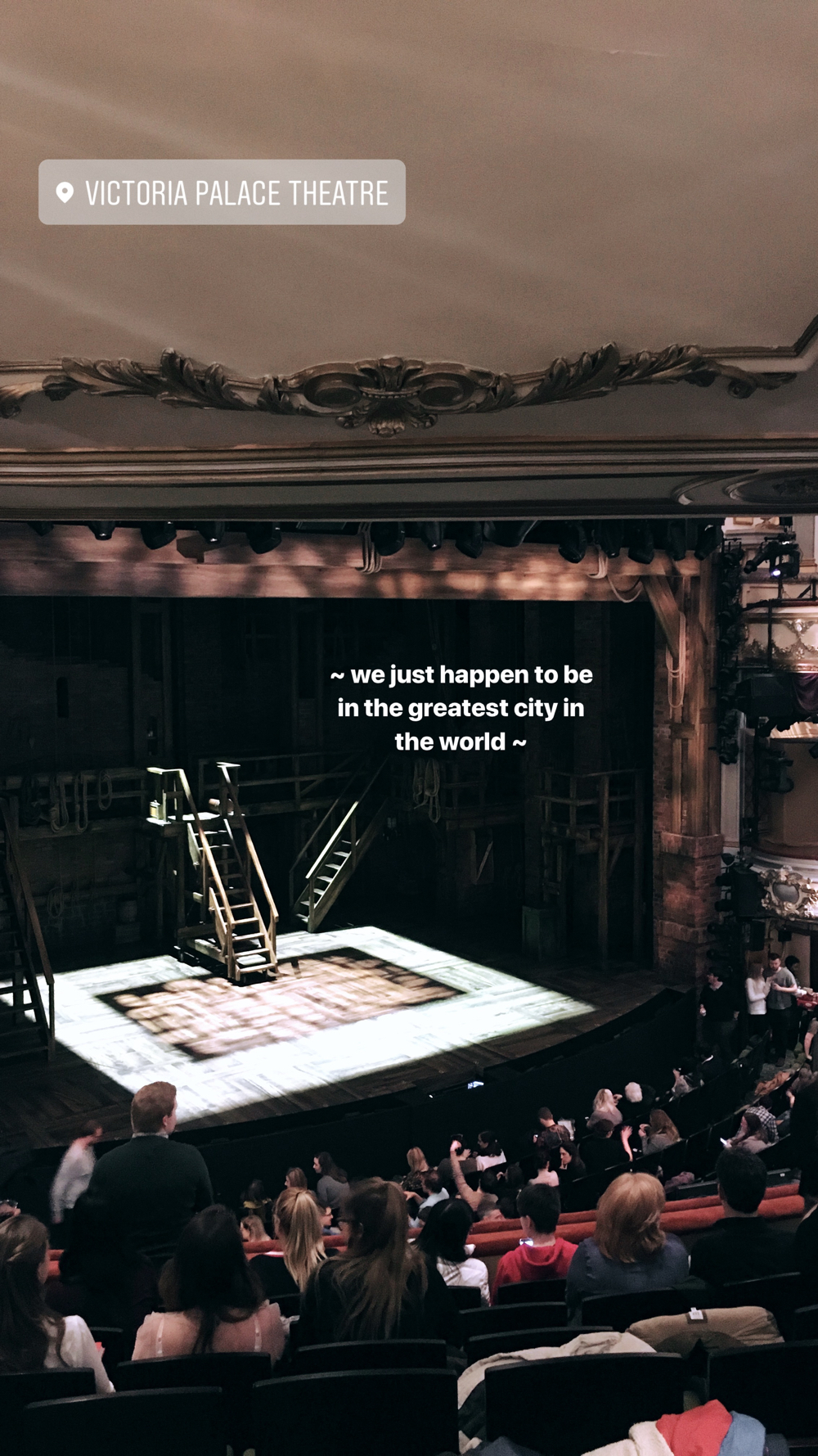 NEW YORK'S BROADWAY VS LONDON'S WEST END
I feel incredibly blessed to have had the opportunity to see a show I love in TWO cities I love. And let me begin by saying both performances were fantastic. Nothing will replace the experience I had in New York, seeing the show for the very first time. And yet, if I'm being honest, I think London's performance was better (!). Here in London, I've seen the opening cast (so you KNOW they're good). The actors' voices/styles were so similar to the original cast that it felt as though I were listening to the soundtrack. In New York, I'd hoped to see Javier Munoz as Hamilton, but I happened to see the show on a night Munoz was away on vacation.
It felt sort of ironic seeing the show in London, as the main conflict of the play is about America breaking away from Britain. I would have given anything to know what British audience members were thinking every time King George took the stage. Especially during his song "I Know Him," in which he's singing about John Adams replacing George Washington as president. He sings, "George Washington's yielding his power and stepping away / is that true? / I wasn't aware that was something a person could do / I'm perplexed / are they going to keep on replacing whoever's in charge?"
If you don't believe you'll have an opportunity to see Hamilton anytime soon, I have a few suggestions for coming as close to seeing the show as possible.
Listen to the soundtrack in consecutive order. This allows you to truly understand the story and all the nuanced details.
Listen to the remix album with popular artists.
Purchase the coffee table book Hamilton: The Revolution for Lin Manuel-Miranda's notes on his lyrics. Or, read the 500-something-page biography that started it all!
Watch the 60 Minutes documentary (60 Minutes Presents: A Front Row Seat) about the making of the show, OR the YouTube video of Lin Manuel-Miranda rapping "Alexander Hamilton" for Barack Obama at the White House.
If you haven't already determined, I'm pretty passionate about this show. I love listening to the soundtrack and discussing Hamilton's story, and I was beyond excited to share my experience seeing the show on both Broadway and the West End here on the blog.
Are you a #Hamilfan? Have you seen the show? I'd love to hear your thoughts!