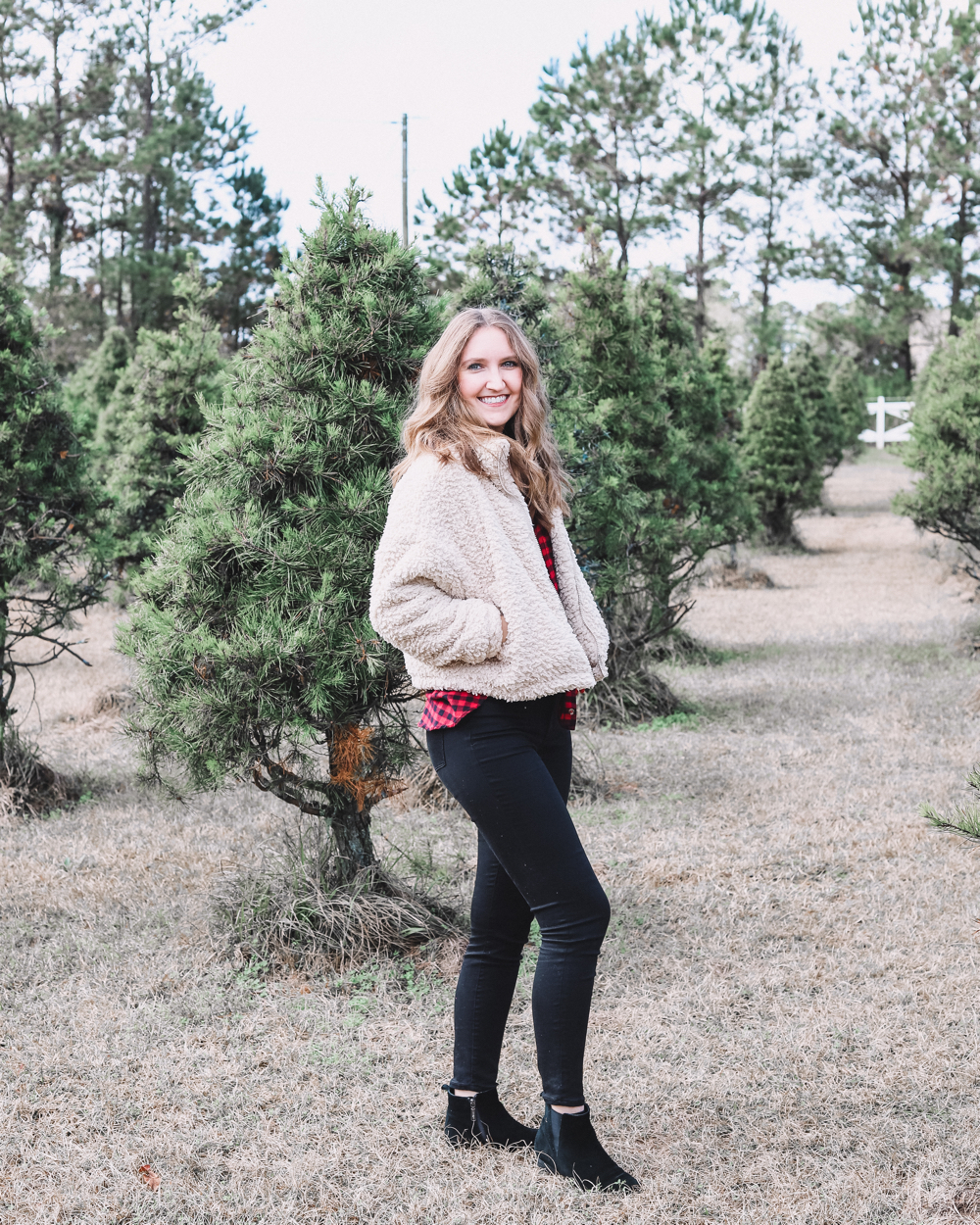 Merry Christmas Eve to all! I hope everyone has an opportunity to rest and spend time with family and friends this week.
Today, I want to write about two of my favorite trends this holiday season – buffalo check and sherpa. (And how cute they look paired together!) I've seen so many cozy sherpa jackets on social media lately, and am absolutely loving this trend. Everything from sherpa pullovers, sherpa coats, cropped zip-up jackets – I've always been a fan of sherpa (who isn't?! it's so soft) so I knew I needed to invest.
There were a couple of options to choose from, but I particularly loved this cropped pocketed sherpa jacket from Vici (I've linked everything below). I think it's an incredibly versatile piece – I could wear it over anything, really, but I've had a lot of fun pairing it with flannel and plaid.