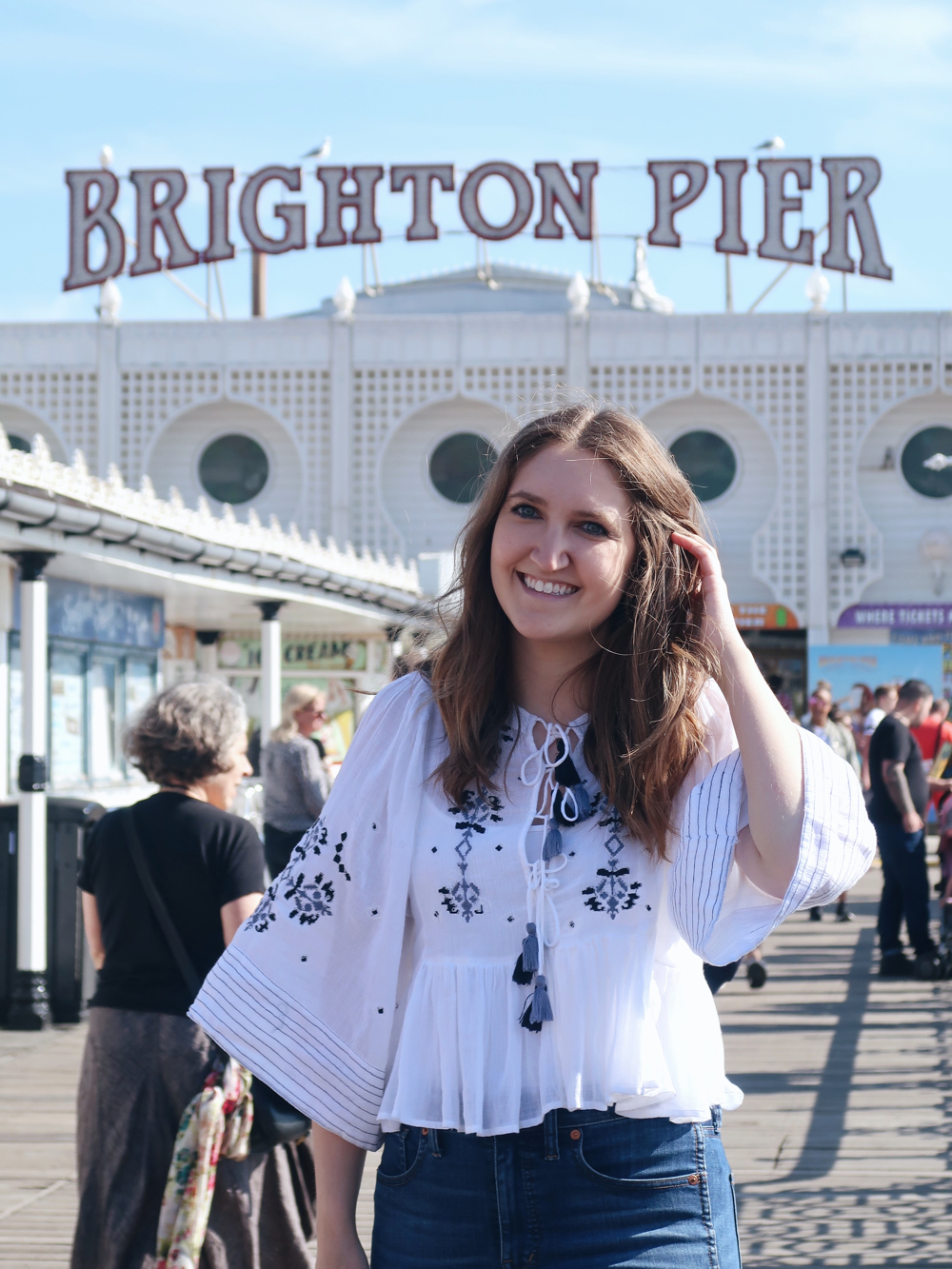 There are plenty of easy daytrips you can take from London, but Brighton is one of my favorites. This seaside town is absolutely beautiful. And sometimes it's nice to escape the city for a day – I've found that spending time in Brighton is peaceful and refreshing.
You can take a train to Brighton out of London Victoria or St. Pancras. If you're traveling with 3+ people, be sure to purchase "group save" tickets, which ultimately means it's cheaper to travel together. When you arrive in Brighton, the train station is about a 10-15 minute walk from the beach.

1. Pebble Beach
This is what Brighton's known for! If you're from the US, this might not be the kind of "beach" you had in mind. But pebble beaches are common in the UK. Rather than sand, there's rocks! Don't think this means it's uncomfortable – it's still quite fun to lay out on the "beach" to soak up the sun, or maybe even picnic with friends. And there's a really nice view of the pier. Bonus: it's free!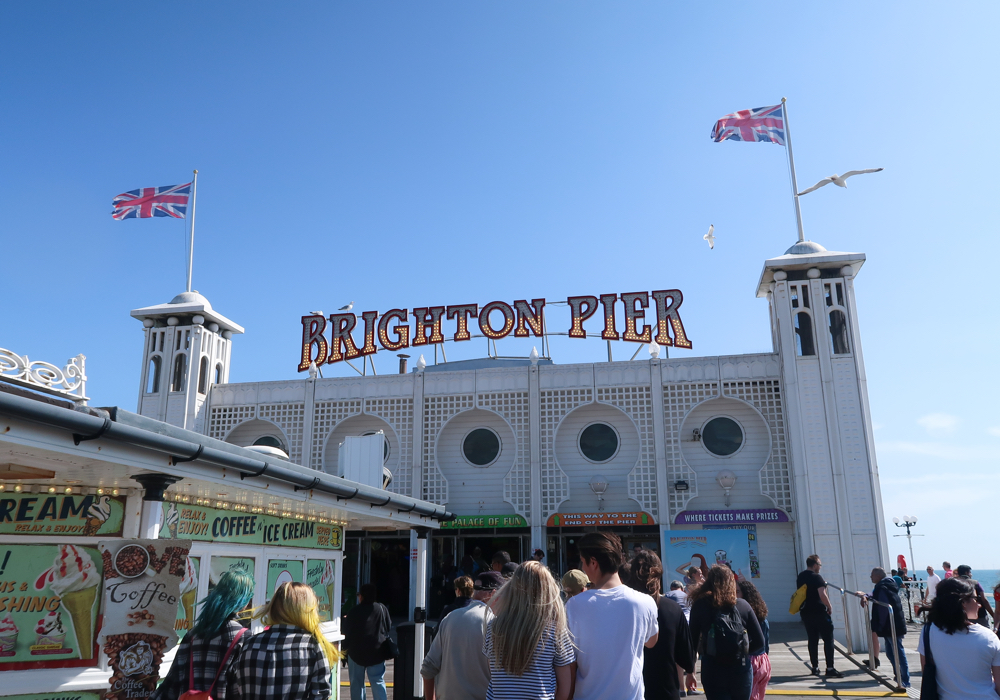 2. Brighton Pier
Brighton Pier is a tourist trap, but a can't-miss tourist trap. It's just a lot of fun, especially when the pier is fully operational during the summer and you can go on all the rides. Even if you're not an amusement-park person, it's still a lot of fun to walk along the pier for the view of the beach and for all the activity. There's food stalls – ice-cream, fish and chips, cotton candy, etc. There's also an enormous arcade. When I took a group of our students a few weekends ago, we rode the "Booster" ride, and had incredible views of the water from our 130-foot-high vantage point. It was #awesome.
3. Brighton Pavilion
Maybe not something many people are aware of, but the Brighton Pavilion is a beautiful historic palace in the center of the city and one of my "can't miss" attractions. It was dubbed the "pleasure palace" for King George IV, and it is absolutely lavish. According to the website, the palace "mixes Regency grandeur with the visual style of India and China." It is absolutely over-the-top. Call this the "cultural" or "educational" portion of your trip, but you'll be glad you took the time to tour the palace, as it's fascinating to learn about the people who lived and worked there and how it's being restored today. Quick tip: Tickets are cheaper online; adult tickets are £12.15, student tickets are £10.80.
4. Hove Beach Huts
This is the iconic picture associated with Brighton beach – the long row of square, brightly colored houses. Walk away from the pier down the beach and you'll come across the Hove Beach Huts, which are simply storage units (but the cutest storage units I've ever seen). Excellent photo op!
5. North Laine
Shopping! Stroll through North Laine for cafes, restaurants, independent shops, and more. It's an adorable part of town, and certainly fun to explore because there's so much to do. Also, it's conveniently located quite close to the train station. Another "can't miss" attraction as the area is much loved by Brighton locals, and it's always best to do as the locals do, #amirite?