Last month, I turned 22! It's hard to believe that my birthday month has already come and gone. (Is anyone else totally in denial that it's already June?!) I couldn't have asked for a better birthday – my 22nd fell on a Friday, so my supervisors gave me the afternoon off work, and I got to celebrate here in London. Also, my two dear friends Ashley and Levi were visiting, so it was awesome to share the city I love with two familiar faces from home.
So how did I decide to celebrate?! I'll get to that. I actually had a difficult time planning in advance, because my birthday sort of snuck up on me. There are so many incredible things to do in London, it can be overwhelming. I knew my birthday was an opportunity to do something out of the ordinary, whatever I wanted to do (and drag everyone else along for the ride!), and that's a lot of pressure. In my research, I came across a lot of cool options, and I'd like to share them in this post!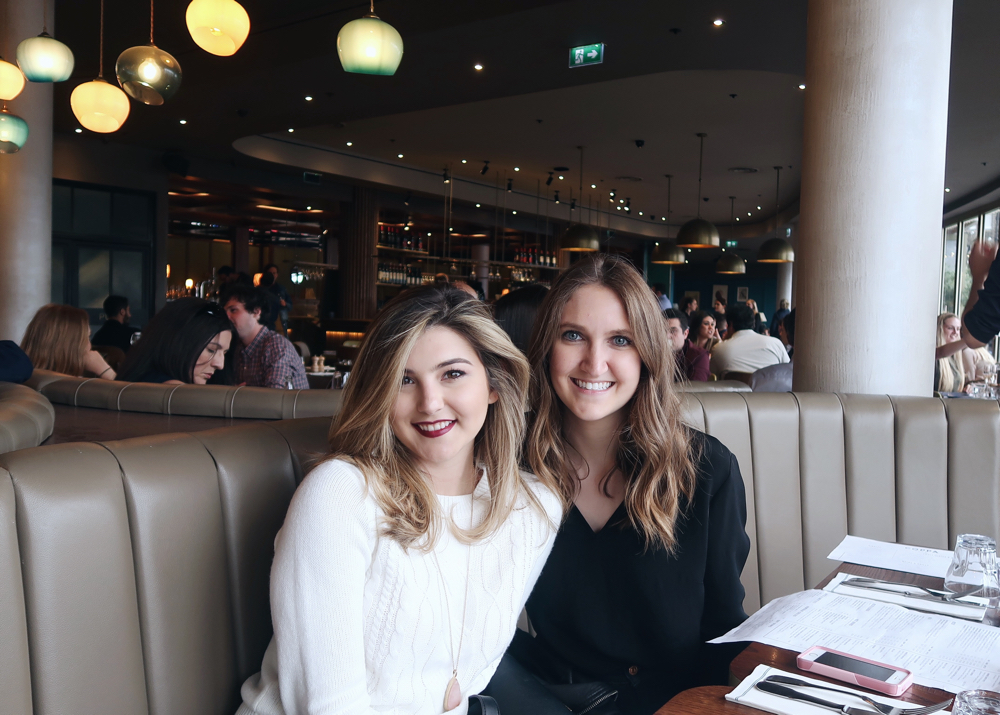 1. A restaurant with a view.
A birthday is an excellent opportunity to have a fancy meal at a really nice restaurant. There are loads of trendy restaurants in London, but I'd recommend something with a view of the city. My suggestions include rooftop restaurants Duck & Waffle or Sky Garden, both of which offer spectacular views of London. The Sky Garden offers multiple options – Fenchurch Restaurant, Fenchurch Terrace, Darwin Brasserie, City Garden Bar, or Sky Pod Bar. I made reservations at Coppa Club (Tower Bridge location), because I wanted to be close to the river. I'd originally hoped to book one of the outdoor pods, but apparently these are booked up months in advance.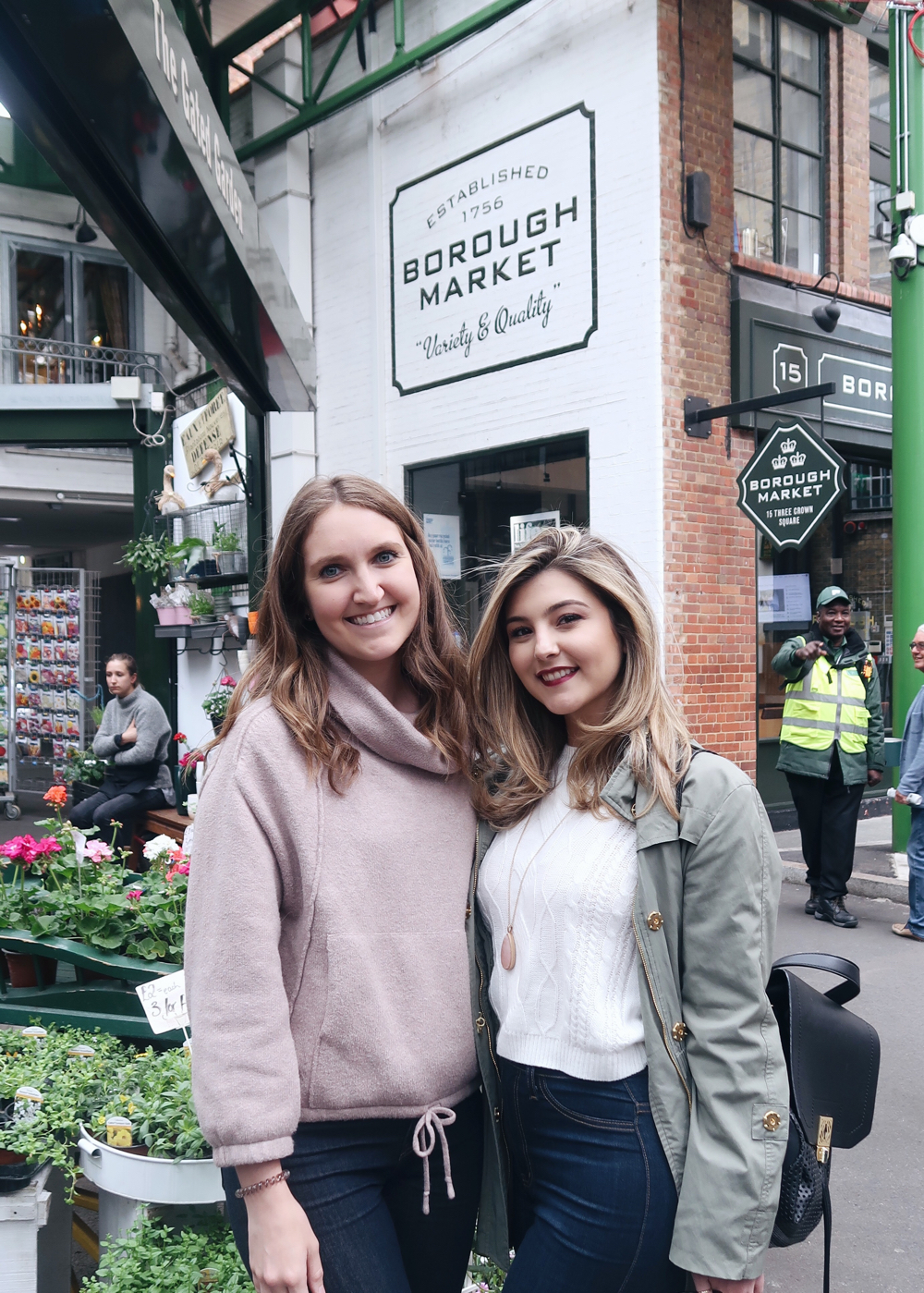 2. Spend the afternoon at a street market.
Just because you've made dinner reservations doesn't mean you should neglect breakfast or lunch. Spend your morning or afternoon perusing one of London's street food markets, like Borough Market, Camden Market, or Portobello Road Market. There's plenty to sample. I love Borough Market because it's a scenic part of town (only a 10-15 minute walk from Millennium Bridge and St. Paul's), and the food is fresh. Also, no reservations required, so this is something anyone could do the day-of without any prior planning.
3. See a West End show.
The West End is London's Broadway, and the theatre here is fantastic. Book tickets in advance OR score tickets the day-of, if you know what you're doing. Many theatres offer "day seats," which are seats that have been set aside for day-of sales. If you go to the box office when it opens, you could pick up these discounted tickets. I love theatre, so seeing a show is always a special night out for me.
4. Go on a pub crawl!
London is the perfect place for this. I'd never been on an organized "pub crawl," until my roommate Kyla's birthday (just two weeks after mine). We bought tickets for the Shoreditch pub crawl, and it was a blast. The ticket price of £10 pounds is really reasonable, considering you don't have to pay cover for any of the bars/pubs, AND you get a free shot at each of the locations. It's fun to be part of a group, and safer, too. We walked to each of the locations in our group, and this was also an awesome way to meet new people.
5. Have classic afternoon tea.
Is there anything more quintessentially British? Get dressed up for afternoon tea at any of the classic ritzy venues… The Ritz, Claridge's, Fortnum and Mason, Sketch. Treat yourself to tea, scones, pastries, sandwiches. You get the idea. Or, if you're feeling #extra, have afternoon tea on a double-decker bus or a city cruise for all the sights.
Here's how my 22nd birthday went down: I was woken up at midnight by my flatmates / coworkers, who burst into my room singing Taylor Swift's "22" with a cupcake. Naturally, this was the highlight of my entire birthday. I went into work the next morning, and all my coworkers sang to me and gave me a sweet birthday card and a box of Ben's Cookies. Shoutout to all my fabulous London peeps who made me feel so special!
I left work early since I'd been given the afternoon off, and met up with my friends from home Ashley and Levi. We met at Borough Market for lunch and spent a gloriously food-filled afternoon there. And then we met my coworkers at Coppa Club , and enjoyed a really nice meal together and a bottle of rose. Afterward, we took photos together with Tower Bridge in the background, and then took the tube to Covent Garden for Udderlicious ice-cream. This was walking distance from Soho's Chinatown, which is where I'd decided to go "out" that night for dancing and live music at O'Neals.
All in all, a great day, filled with some of my favorite people, places, and things. I hope my suggestions have helped if you're planning a birthday celebration in London! Of course, there's so much more to discover, and I'd be happy to offer additional recommendations if you reach out.
Tell me, what's your idea of an unforgettable birthday in the city?