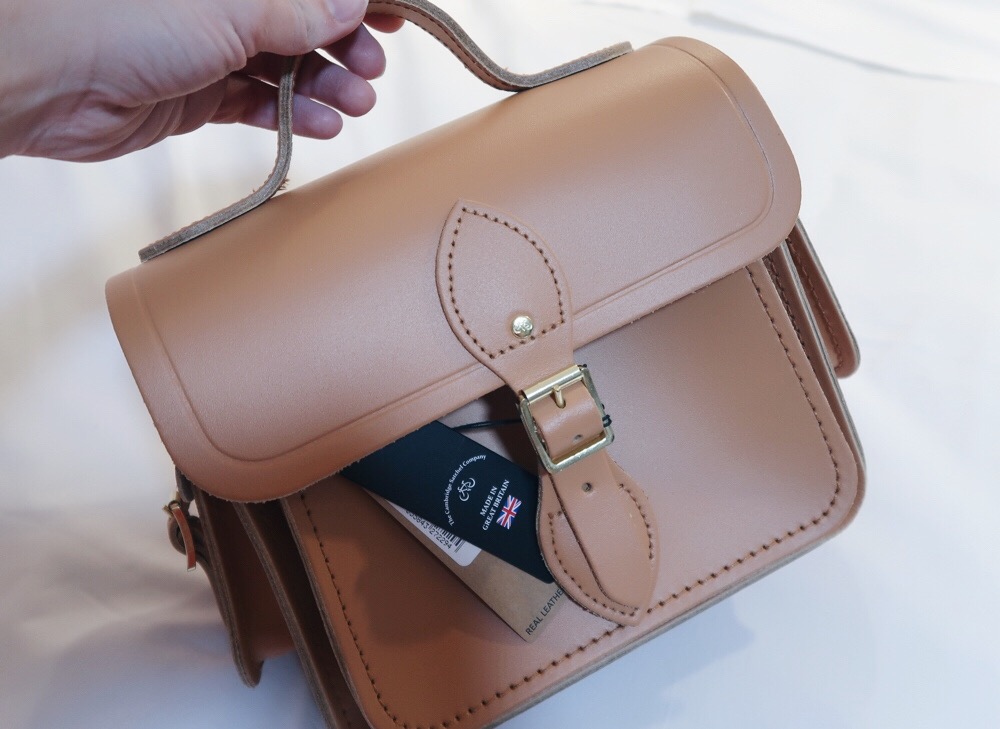 Whether you've lived in the UK for a while or are merely visiting, chances are you'll want to bring back goodies for your family and friends at home. There is so much for Americans to love about British culture: afternoon tea, the royal family, the English accents. So why is shopping for souvenirs so challenging? There's no way to know what your mom/dad/sister/uncle/cousin might want, so you purchase the typical t-shirt or keychain and call it quits.
Look, I don't blame you! There's nothing wrong with t-shirts and keychains (I have both). When I lived in London as a student, it was really important to me to find gifts that were local and authentic. At the time, I'm not even sure I knew what that meant, much less where to find gifts meeting that description. I was totally guilty of purchasing last-minute trinkets at the tourist shop down the street.
In this post, I'll go over 1) how to select appropriate gifts for family and friends, 2) how to select the best souvenirs for yourself, and 3) the best British brands to purchase from, including a list of gift/souvenir suggestions.
CHOOSING APPROPRIATE GIFTS FOR FAMILY & FRIENDS
These are my tips and tricks for selecting gifts the people in your life will love. My process gets better and better as I continue to travel.
> Find gifts that the people in your life will actually use or enjoy.
You don't want your gift to end up in a cabinet collecting dust. That's just a waste of your money. Rather, focus on finding gifts that have an element of practicality – as in, something that will fit into the recipient's daily life. Examples of gifts I've bought overseas include a crossbody purse for my sister (keep reading, I mention it below!), a wool blanket for my mom (for our living room, actually), a baseball hat for my dad. But it doesn't have to be anything fancy. I've also brought home shortbread cookies (we certainly enjoy them when we eat them).
> A gift should be "thoughtful," in the sense that it shows the recipient how well you know and understand them.
It feels good when others take note of your interests and goals. You can show the same consideration when you give gifts. When I bring gifts home to family and friends, I try to be sure that each gift is unique to the person receiving it. Gifts should be personal.
> Wherever you've traveled, be sure to find gifts that are representative of the local culture.
What is the country (or the people who live there) known for? A great souvenir gift is something that reflects the local culture. It reminds the recipient of where it's come from. For example, Scotland is known for wool and tartan. When I visited Scotland, I bought my mom a wool blanket and bought plaid wool scarves for myself and my sister. Scottish wool is not something we could easily found at home, so these were special gifts because they remind us of my trip to Edinburgh.
> A gift should tell a story.
This could mean any number of things, and the "story" you tell will be unique to you. It could be as simple as gifting a tin of tea from your favorite shop – it didn't come from just any random tea shop in London, but from a shop you frequented often. A shop you have a personal connection to. The recipient of this gift feels honored to share the experience with you in some small way.
> Be mindful of age appropriateness.
This is sort of a given… your kid cousin won't appreciate the same gift you give your grandfather. (Unless it's edible. Everyone loves an edible gift.)
CHOOSING SOUVENIRS FOR SELF
Maybe you're a person who knows exactly what they want. Props to you! But if you're anything like me, you want it ALL and then have difficulty determining what's worth your money and what you should probably pass up. I've had it both ways: I've spent way too much $$ on something I regretted later, but I've also passed up the pricey [fill in the blank] I really wanted in favor of a cheaper memento. Now, I have a few basic principles I follow when it comes to making these decisions. (Some of which are very similar to the pointers I've listed in the section above.)
Is it meaningful? In other words, is it significant to me in some way?

Will I use it / enjoy it in the long run?

Is it representative of the place I've traveled? Will it bring back strong memories?

Will I be upset if I return home without it? If I don't buy it now, could I buy it later?
Having lived in London for 6 months, I returned home with quite a bit more than I originally brought overseas. This happened naturally, of course – if I found my wardrobe was lacking, I'd go shopping for new pieces. (I was not prepared for the summer heat wave! I'd packed for colder temps!) I also bought quite a few souvenirs for myself.
I'm a collector and I love documenting experiences, so I collect pins and postcards everywhere I go. Because I'm excited to grow my collection and to showcase all the places I've traveled, these were non-negotiable purchases. I never thought twice about purchasing pins or postcards.
I love tea and scones, so I also bought tea and a book of scone recipes. It was the cutest coffee table book, but I also knew it'd be fun to try the recipes and make scones at home. I bought a new wallet at Cath Kidston because I needed something slimmer with multiple card slots to fit in both my small crossbody and my larger purse. I love the Cath Kidston brand. During the World Cup, my roommate and I bought matching t-shirts with the England football (aka soccer) logo. This was an awesome purchase because this was a unique event and we were there to experience it. We wore our shirts to cheer on the England team for each game.
One of my bigger-ticket items was a leather purse from Cambridge Satchel Co. Even before I left for London, there were a few things I hoped to purchase, including "something leather." I loved the style of the brand, and the bags are handmade in Great Britain. I bought my purse during an awesome summer sale, and I've worn it ever since. Without a doubt, it's one of my favorite purchases!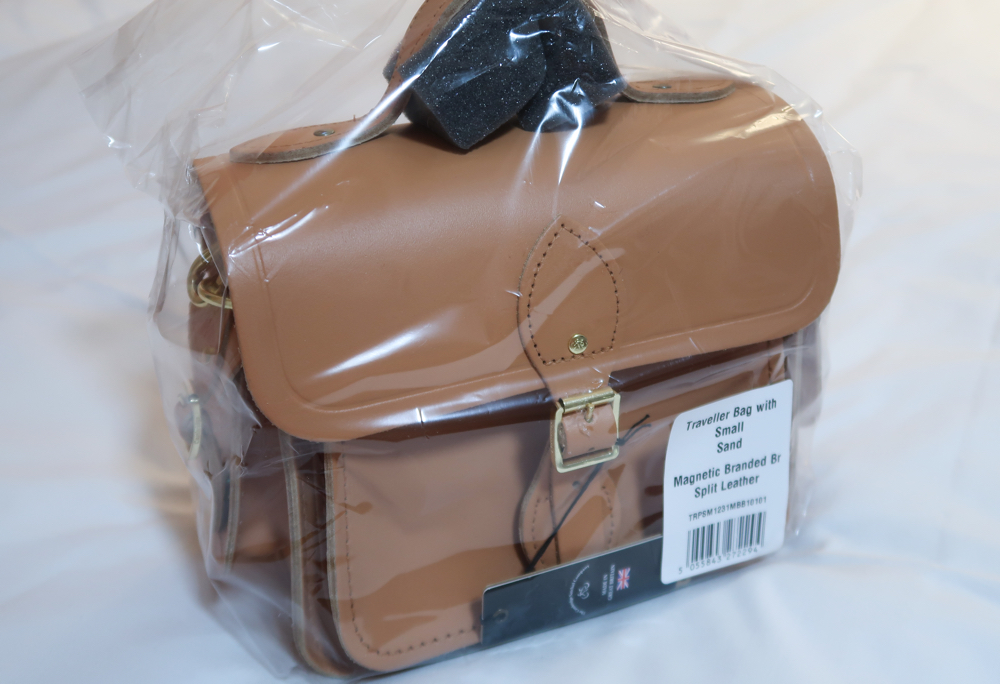 BRITISH SOUVENIR GIFTS: BEST BRANDS & WHERE TO SHOP
It's time for some suggestions! Armed with the principles I've listed in the sections above, you're fully equipped to select the best gifts for your friends and family.
Some of the British brands I love include Barbour, Cath Kidston, Joules, Cambridge Satchel Co, Jack Wills, Fortnum & Mason, Harrods, and Twinings. And this is by no means an exhaustive list! There are plenty of other admirable British brands to choose from.
Clothing & Accessories
Barbour, Cath Kidston, Joules, and Jack Wills sell clothing and accessories. These brands might be best for the women in your life. (This is not to say you wouldn't be able to find gifts for men at these shops. Barbour, for example, sells outerwear for men, women, and children.) Rather than an "I Love London" t-shirt, you could purchase a Cath Kidston umbrella, wallet, or phone case with an adorable London-themed print. If you're willing to spend more, a classic waxed Barbour jacket would be incredibly authentic (although this might be something you purchase for yourself rather than as a gift for a loved one).
When I bought my Cambridge Satchel Co purse, I also bought a crossbody for my sister, too. The sale was too good to pass up, and my sister loves bags and accessories. I knew she loved the saddlebag style and would appreciate the neutral color.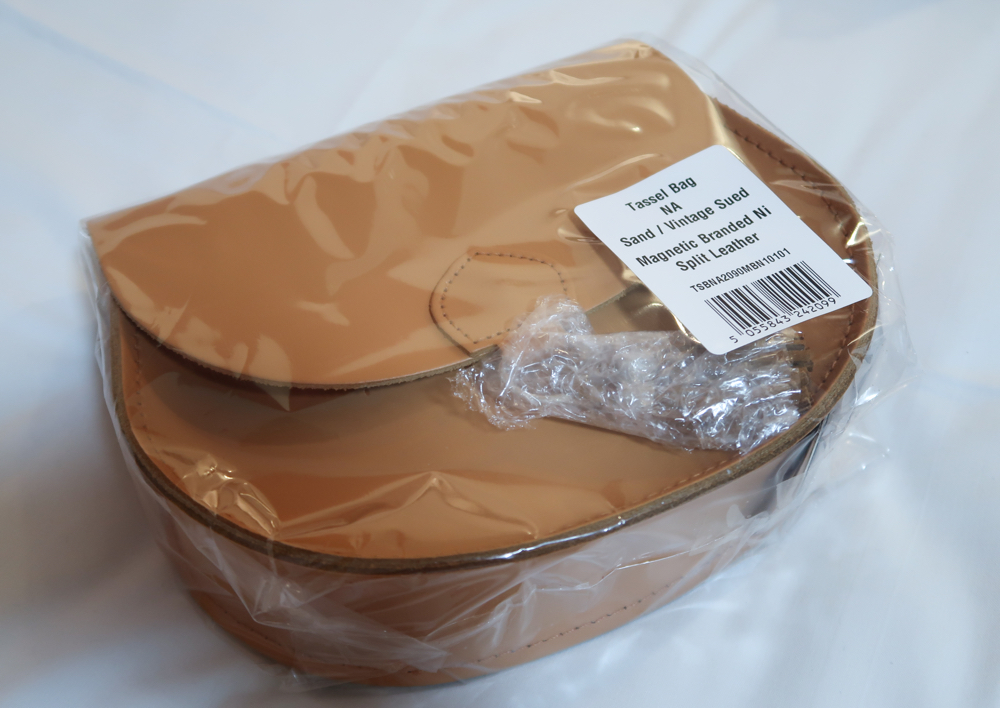 Department Stores
Fortnum & Mason and Harrods are department stores in London. These stores sell high-end merchandise, but you could certainly find inexpensive gifts like mugs, tea, or chocolates. I love the way the tea is packaged by these brands, and because Britain is known for tea, these tins make great gifts (and are easy to pack, too!). I brought home tins of tea for my mom and my aunt, both of whom love a hot cup of tea in the evening. My mom collects tea towels featuring all the places we've traveled. Last time I was in London, I bought her a tea towel and matching apron from Harrods.
This time around, I bought my mom two tins of shortbread cookies from Betty's, a famous British tea shop in Yorkshire. She loves shortbread with her tea. She'd encouraged me to visit the lavender fields, so I also bought home lavender tea from the Hop Shop at Castle Farm.
Where to Find Local Brands
A great way to find local brands is to peruse London's many markets. My mom's Italian family would have loved a bottle of wine or jar of homemade olive oil from Borough Market. Borough Market is known for fresh food (fruits and veggies), Camden Market is known for food stalls and crafts and clothing, and Portobello Road Market sells vintage clothing / accessories and antiques. I bought my sister a knockoff Gucci belt at Camden Market. You may not think this is the kind of "meaningful" gift I've been writing about, but it meant a lot to her and I think she was just impressed that I haggled for it.
Another great place to find gifts is in museum gift shops. The British Museum, the Victoria & Albert Museum, the Natural History Museum, the National Gallery, and the Tate Modern boast excellent gift shops. If you're searching for a souvenir for the intellectual in your life, you're sure to find a book or something they'd appreciate in one of these gift shops.
What are your favorite travel souvenirs? Share your thoughts and let me know if you have any questions in the comments below!