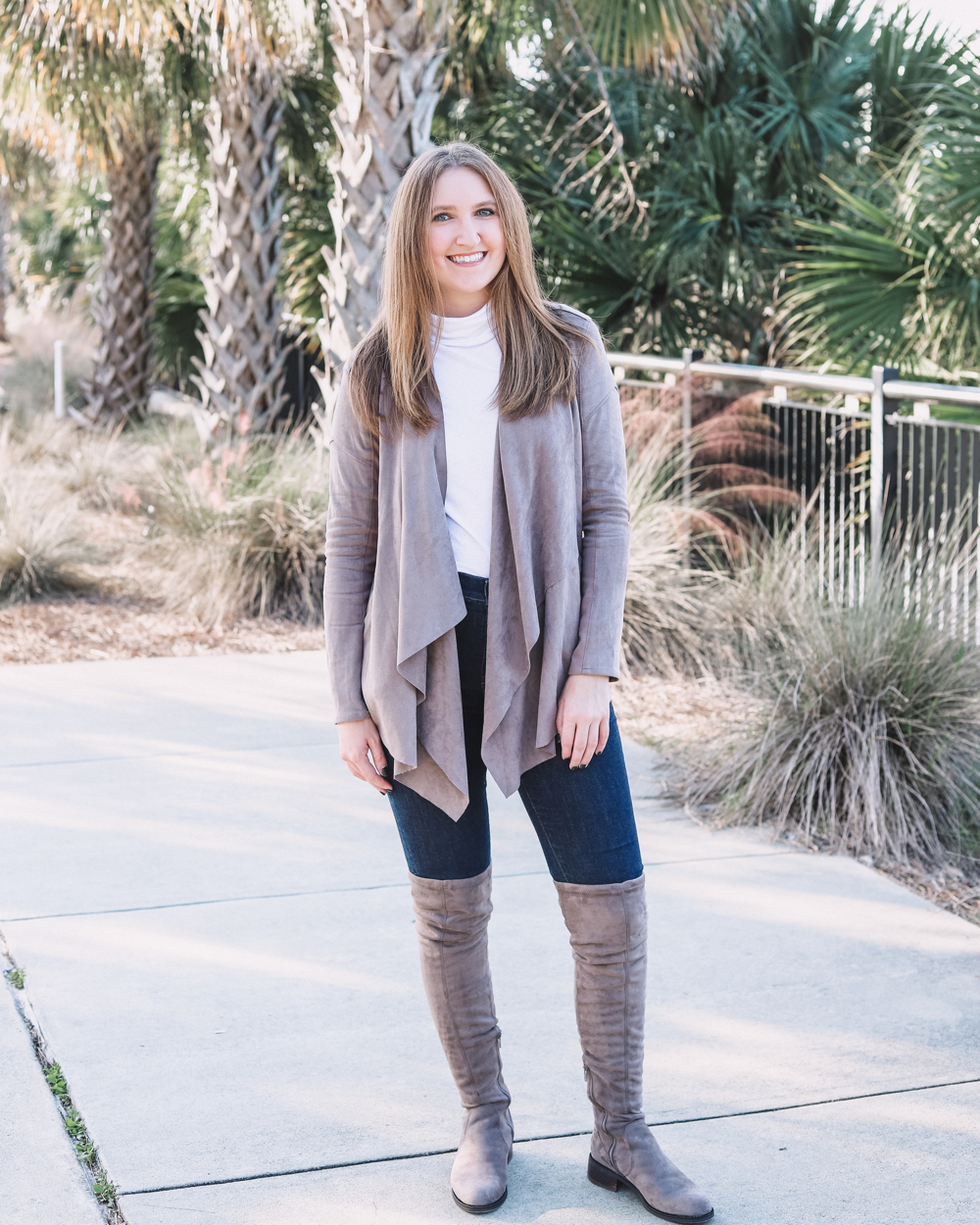 I am absolutely obsessed with over the knee boots this season… I may be a little late to the game, but now that I've finally caught on, I'm really excited to learn how to style over the knee boots.
In the fall, I kept an eye out for an affordable pair. When it comes to pieces I'm excited about, I'm slow to buy because I want to be sure I make the right choice. (Sometimes too slow.) So my sister surprised me with a pair of over the knee boots for Christmas, and I love them. They're mink suede (linked at the end of the post!).
Since Christmas, I've been referencing all the Insta posts I've "saved" for OTK boot inspo, and pinning over the knee boot outfits like a fiend to my Pinterest "style" board. I have a goal in 2019 to be more creative with my outfits – I'm too matchy-matchy and will sometimes pair the same pieces together over and over again, rather than mixing things up to create new looks. I don't want to do that with my over the knee boots! I look forward to wearing them often.