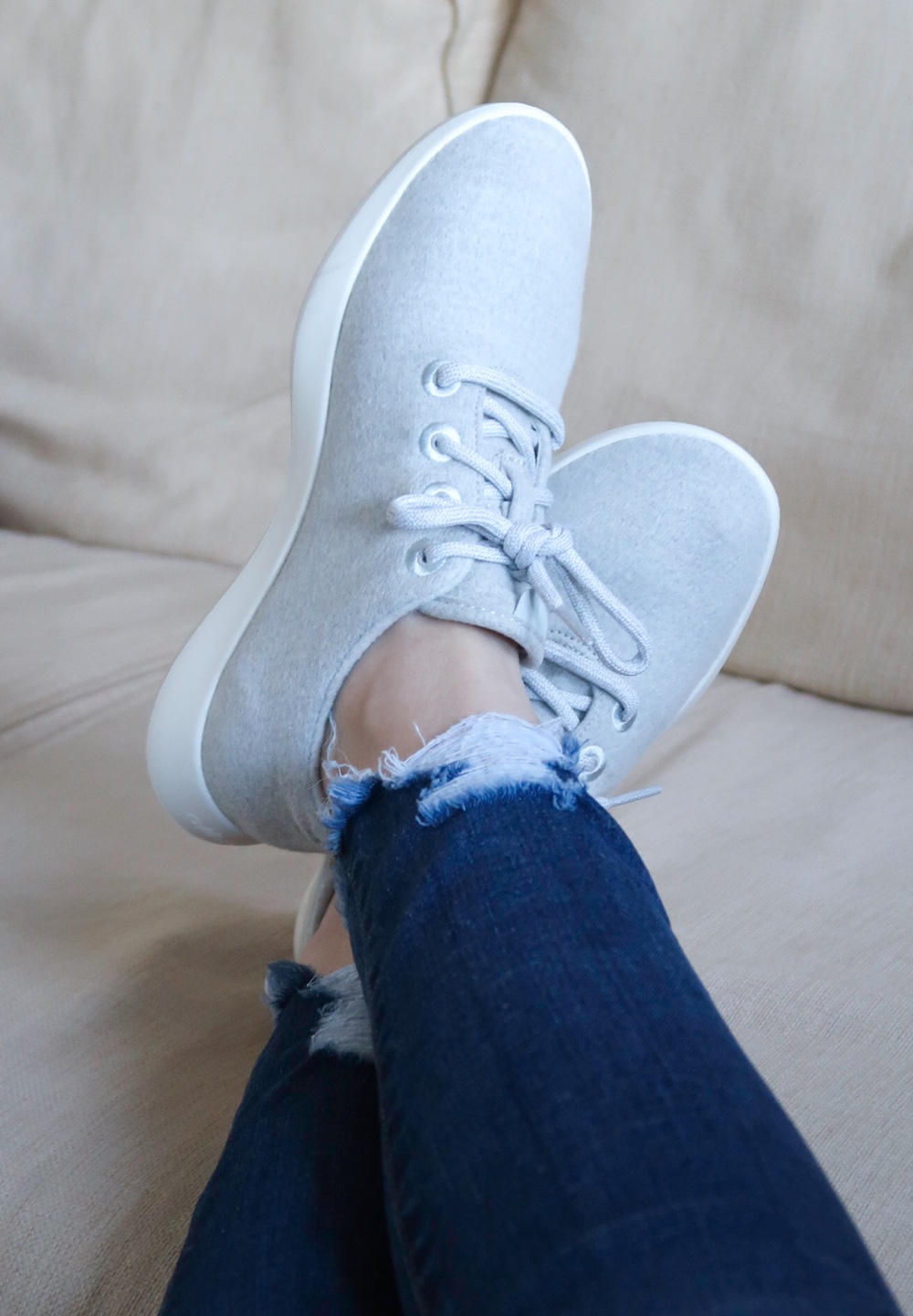 Okay, let me begin by saying that these are the sneakers I've been waiting for my whole life. *This is not a drill.*
I promise I'll back that up! And, no, this post is not sponsored by Allbirds (but hey, I would not be opposed to future collaboration *cough* *Allbirds* *cough*), I just really love the shoes.
I'll be in London for 6 months (Feb – early Aug), and I really need comfortable footwear. Also, I'm packing for both spring and summer, so it's important that I have appropriate shoes for the weather.
I've kept an eye on the Allbirds brand for several months now (I follow their social accounts, I shop their site every now and then), and I'm excited that I've finally bought a pair of wool runners.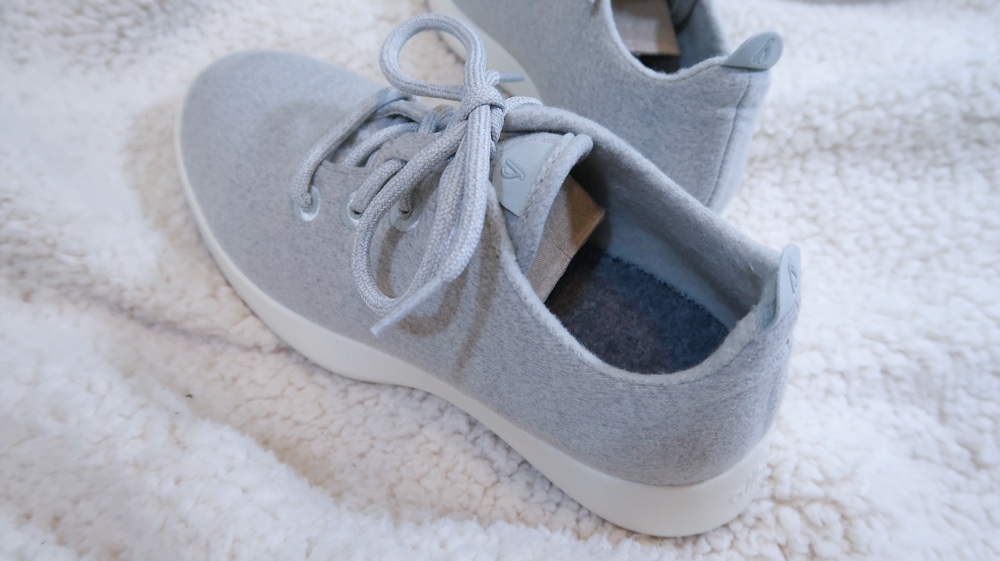 THE SHOES
make / color options
The shoes are made of superfine merino wool, which, according to their website, minimizes odor / regulates temperature / wicks moisture. The insoles are also lined with merino fabric and can be removed and washed. Allbirds also sells replacement insoles on their site. Currently, they sell 4 classic colors for women, and 5 seasonal / limited edition colors. As for the women's wool "loungers," there are 2 permanent classic color options and 4 limited edition. The shoes cost $95.
I purchased a pair of wool runners in limited edition Kotare Birch (which is no longer available!). Originally, I considered purchasing the "natural white" because I was looking for a white sneaker, but in the end I changed my mind because I loved the light gray and thought they'd be a bit more versatile (for my personal wardrobe). I'm glad I bought the pair I wanted, because they're no longer available… they've just come out with new colors in the past few weeks. Personally, my favorite of the new limited edition colors is Tuke Dusk w/ cream sole.
my backstory
I've struggled with shoes for a long, long time because I have a condition called hyperhydrosis, and my hands and feet sweat excessively. For as long as I can remember, my condition has influenced what I wear on my feet (especially during summer months!). I don't wear open shoes or sandals. I don't even wear flip flops! Cute sneakers and ballet flats have always been my best bet, because I can wear socks or "slips" to keep from sliding around in my shoes / ruining the insole. During the summer I have to be a little creative, because I can't wear pretty sandals or espadrilles, but I still want to be stylish.
So you might see why I'd be excited about a shoe that boasts a natural material which regulates temperature and wicks moisture! And is super stylish?! Awesome bonus. In my research, I've often read that wool is an excellent material for people who sweat (despite what you'd probably assume!). Wool socks are often recommended for people with hyperhydrosis.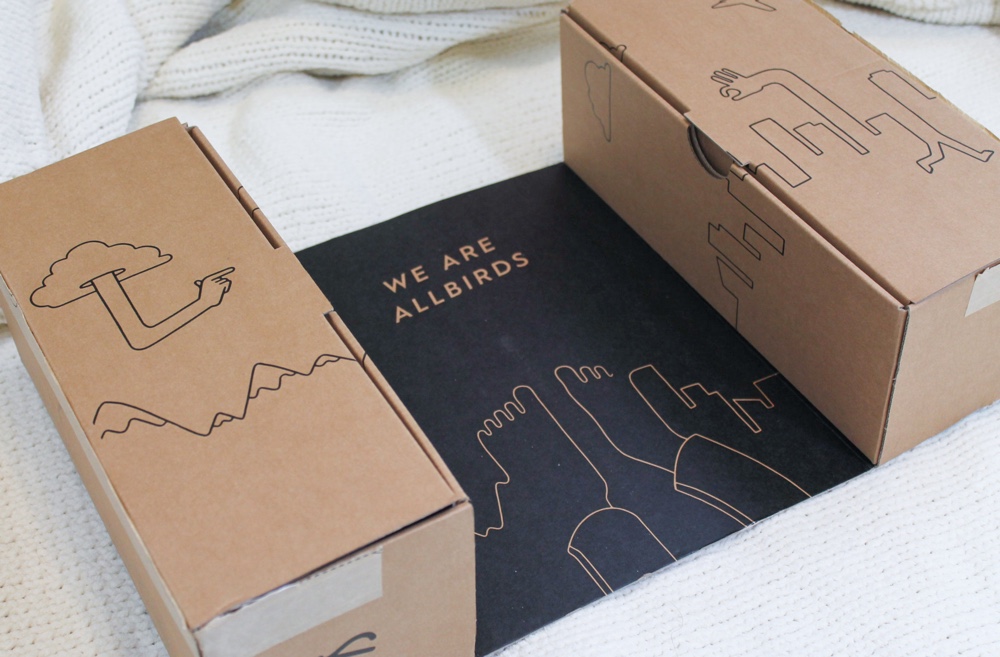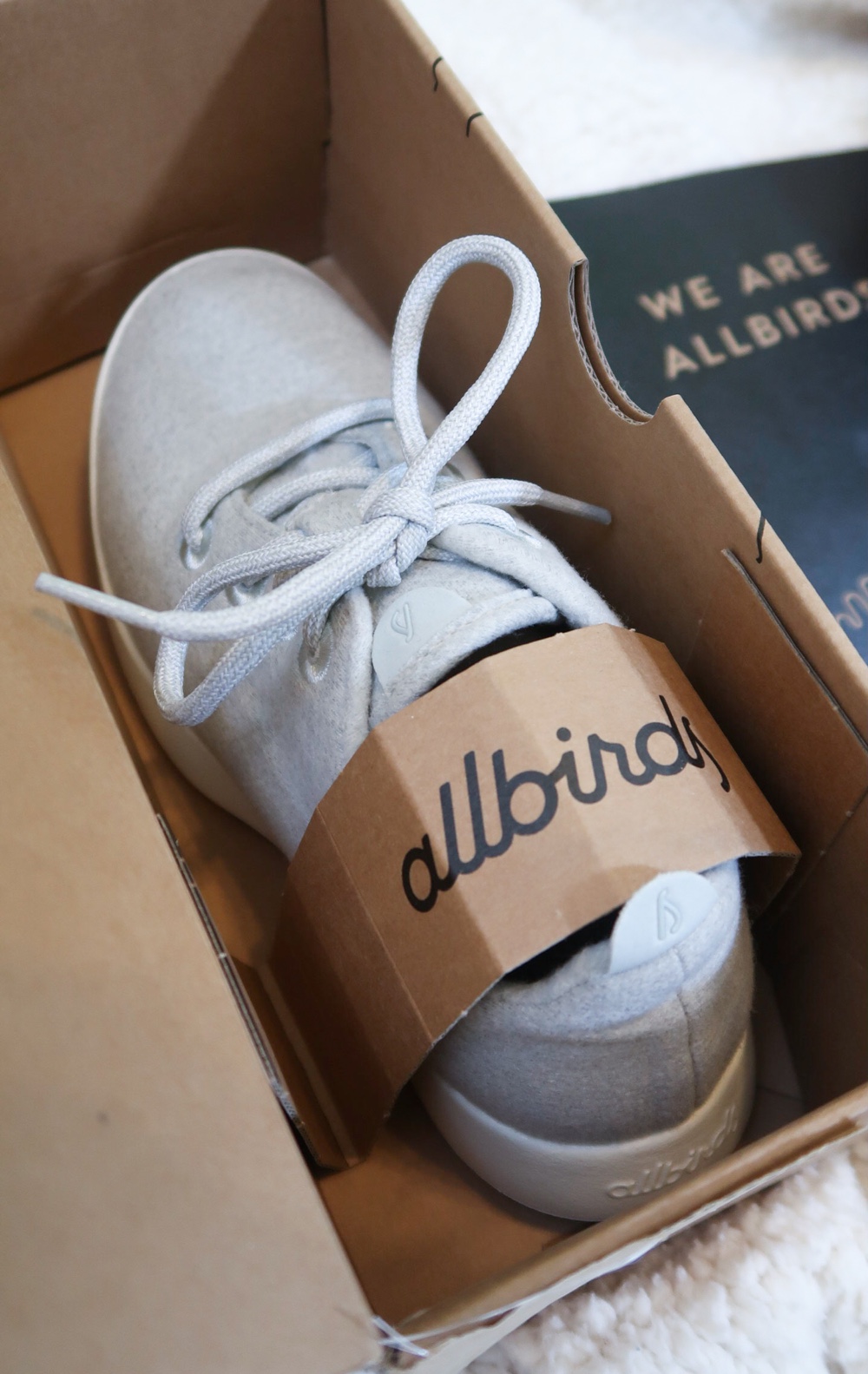 MY OPINION
I'll start at the very beginning… the moment my Allbirds arrived on my doorstep. I was impressed with the adorable packaging – the box sort of pops open from the middle to reveal two separate compartments for each shoe.
The wool is soft and the shoes are incredibly lightweight. When I slipped them on my feet, the padded insole offered comfort and support. Seriously, these sneakers are so comfortable.
When I ordered online, I used the "fit finder" on the site to find my "perfect fit." Apparently the shoes run a little small, so if you're a half-size, the brand recommends sizing up. (They don't offer half-sizes.) I'm typically a size 7.5, so I ordered the size 8, and I'm glad I did.
I took the shoes for a spin – ran a couple of errands, went to lunch with my mom and sister. I forgot I was wearing them (except when I looked down at my feet and realized how cute they looked with my outfit). I'd paired the runners with my ripped high-waisted jeans, a black tee, and my gray open cardigan sweater. Since then, I've worn them often, for lengthier periods of time (aka, all day), and I couldn't be happier.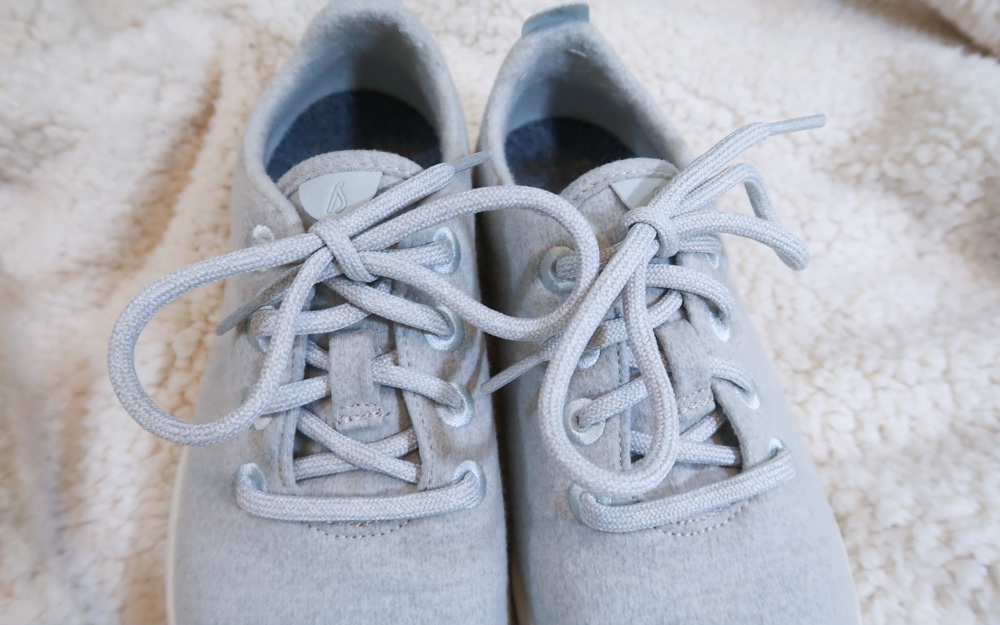 The merino wool doesn't itch. The site claims you can wear the sneakers without socks, but I always wear socks. Currently, my favorite no-show socks are the Hue Air Cushion Liners. These socks don't slip and I can wear them in any sneaker / slip-on shoe without showing. These were the socks I wore with my Allbirds runners. As for the sweating issue, my feet felt great – I still sweat, of course, because nothing can turn that "off," but my feet didn't feel hot or wet. (Neither do the shoes feel particularly "wet" when I take them off at the end of the day!)
I'm a little concerned about the light color of my sneaker, but the material is "dirt-resistant" and the shoes can be machine-washed. The insoles are removable and machine-washable, as well.
Price? I'd say $95 is on the upper end of the scale, but I was willing to pay for quality. And, after comparing Allbirds to other brands, I'd say $95 is still a pretty competitive price. The J Crew New Balance sneakers I own are $80. The Adidas Superstar sneakers everyone obsesses over are also $80. Converse sneakers range anywhere from $50 – $100, as do Keds.
Ultimately, it's up to you! I made the decision to purchase because I was curious to try the merino wool. Also, I believe the shoes will hold up to the test of time. If you're on the fence, I'd encourage you to give it a shot – Allbirds allows you to try the shoes for 30 days, and if you're not happy, you can return them "no questions asked."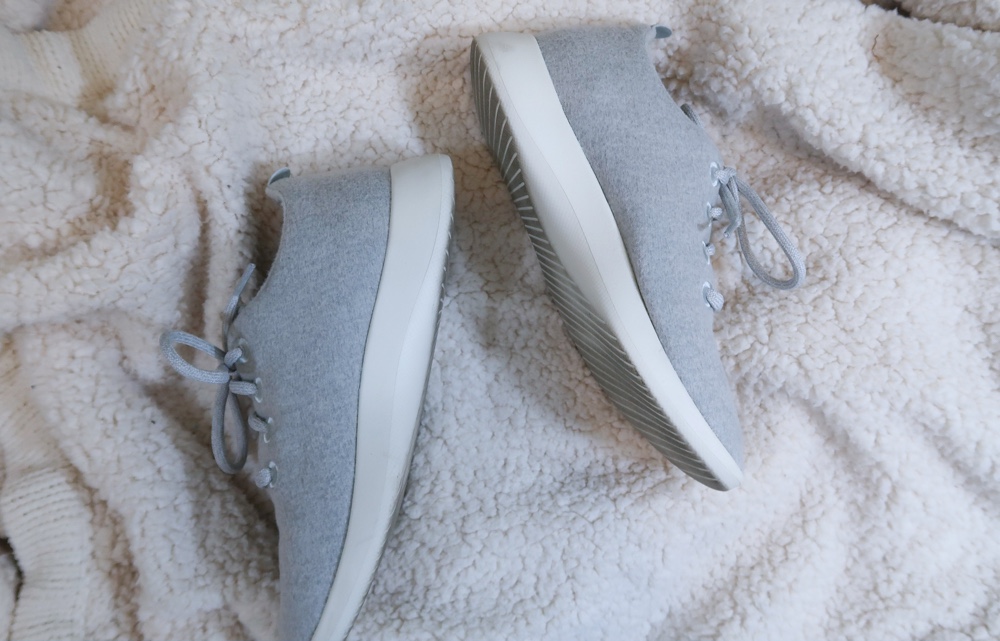 THE BRAND
I saved this for last because I thought it was important to examine the shoe first. But I believe it's just as important to research a brand so you know not only what you're buying but who you're buying from.
All the following information can be found on the Allbirds website, but I thought I'd summarize it here…
The Allbirds brand is a certified B Corporation, and they are conscientious and sustainable. They're committed to using natural ingredients, which takes significantly less energy to produce, rather than synthetics. Their shoeboxes, too, are made with "40% less materials than traditional shoe packaging."
According to their site, their merino wool is "ZQ-certified", which means it "meets stringent standards of sustainable farming and animal welfare." That's awesome!
And, perhaps best of all, they've partnered with Soles4Souls to give "used shoes new life."
If you're looking for a new pair of stylish sneakers, look no further than Allbirds! Tell me, what's your favorite sneaker? Have you bought a pair of Allbirds?