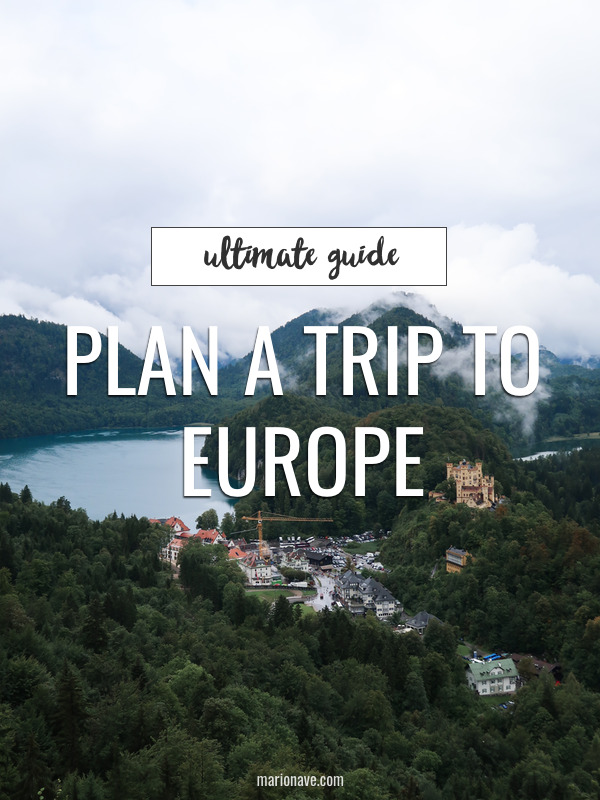 So you're planning a trip to Europe – you're touring Italy or vacationing in Greece, and you've got an entire Pinterest board dedicated to the trip. That's awesome! I've been there, and the conceptualization stage is a fun place to be, because the possibilities are endless and the world is your oyster. But when it comes to the nitty gritty of trip planning, things can be a bit more difficult and overwhelming.
Sure, there's plenty of information about booking your flight or what to pack for your week in Spain, but how do you actually go about planning your trip from start to finish? Where are you supposed to begin?
Having studied abroad as a student and then lived in London for 6 months, I have some experience in this area. My roommates and I planned trips to Copenhagen, France, and Italy while we studied abroad. And when my time as a Program Assistant was up, I traveled with my parents to Germany and Austria and then met a friend in Ireland.
Along the way, I've learned a lot about planning European travel! I've worked with my family and friends to plan the logistics of multiple trips abroad. That's why I'd love to share what I've learned in this ultimate guide. There are several ways to go about planning a trip, and I'll walk you step-by-step through each stage of the process so that you can make all the necessary decisions with confidence.