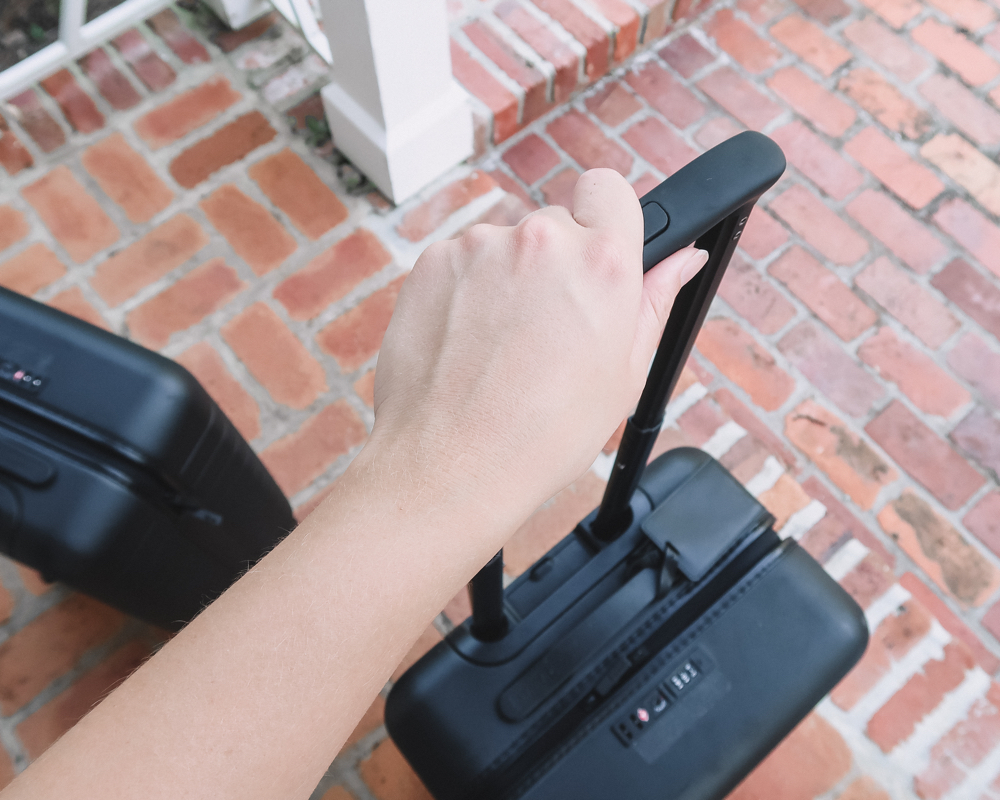 I purchased a piece of carry-on luggage from the Away brand just before I left for London. A few months into my trip, I wrote a review summarizing my thoughts about the luggage and the brand. At that point, I'd taken the suitcase on my international flight to London, as well as two weekend trips. It was enough to form an initial opinion, but now I have more to say after 6+ months of European adventures with my Away bag at my side.
If you're interested in why I purchased the carry-on, be sure to read my original review. I wrote in depth about the multiple options (in size and color) offered by the brand, the features of an Away bag, and the price.
My Away carry-on is also featured in my post "What to Pack in Your Carry-On." I wrote…
I love the matte finish and the square shape. It's extremely durable. And I'm a fan of the two-sided interior – I was able to fit quite a bit in this bag.